MY LIFESTYLE
CREATOR,
365mc Medical Group

THE TOP OF FAT REDUCTION TREATMENT IN KOREA
365mc is a medical brand dedicated to providing advanced Fat Reduction treatment through its 16 branches nationwide.
The most recorded number of Liposuction cases in Asia
*Only available for foreign tourists (not applicable for foreign resident)
Highly experienced surgeons at 365mc are confident but methodical. We can intake patients who have been rejected by other clinics due to the excessive weight or patients who need corrective liposuctions after botched surgeries leaving uneven skin
Local Anesthetic Minimal-Invasive Liposuction (LAMS) is a new technique for liposuction removal developed by 365mc based on its 16 years of experience in obesity treatment. First introduced in 2014, LAMS is our representative technique and the first liposuction injection method.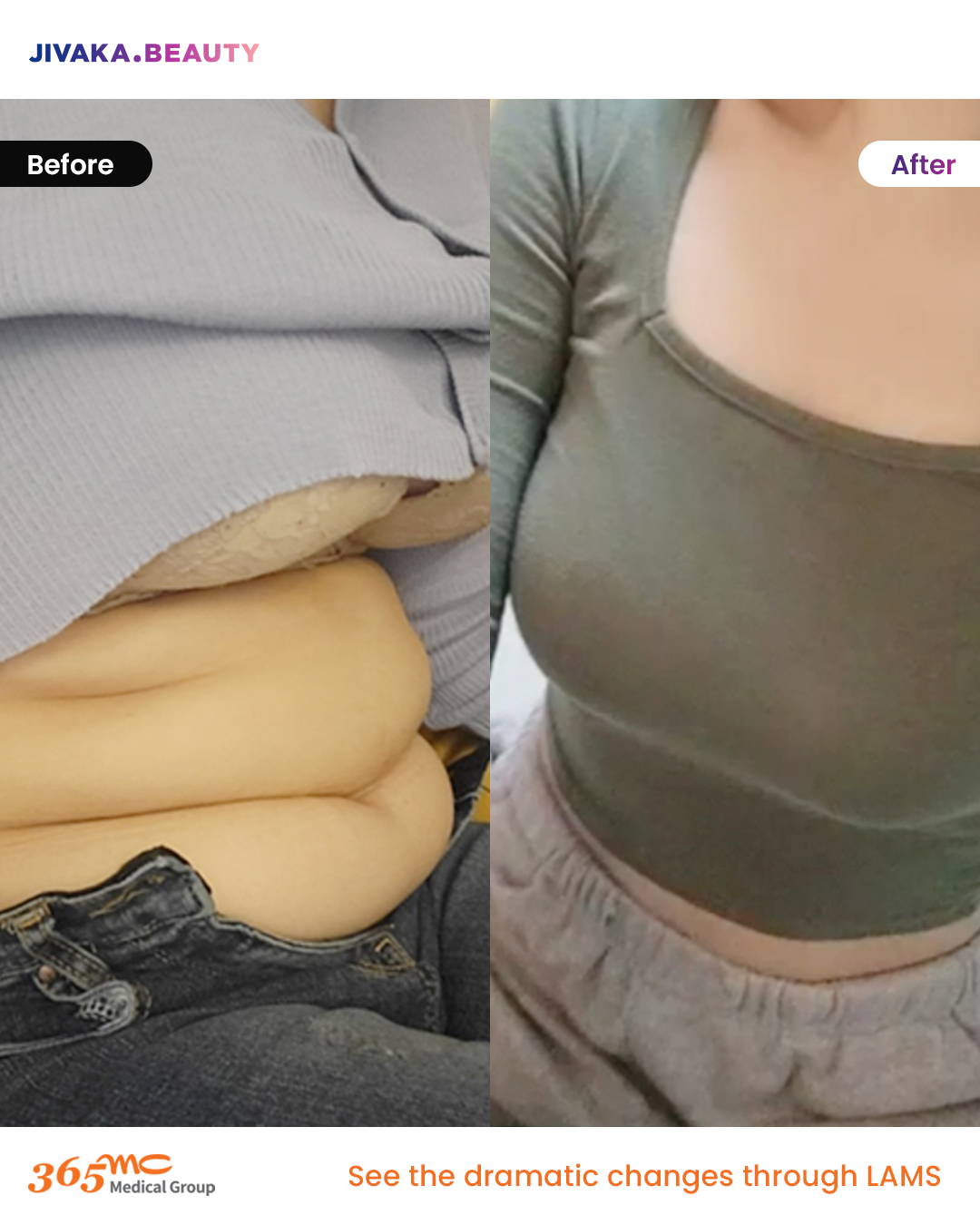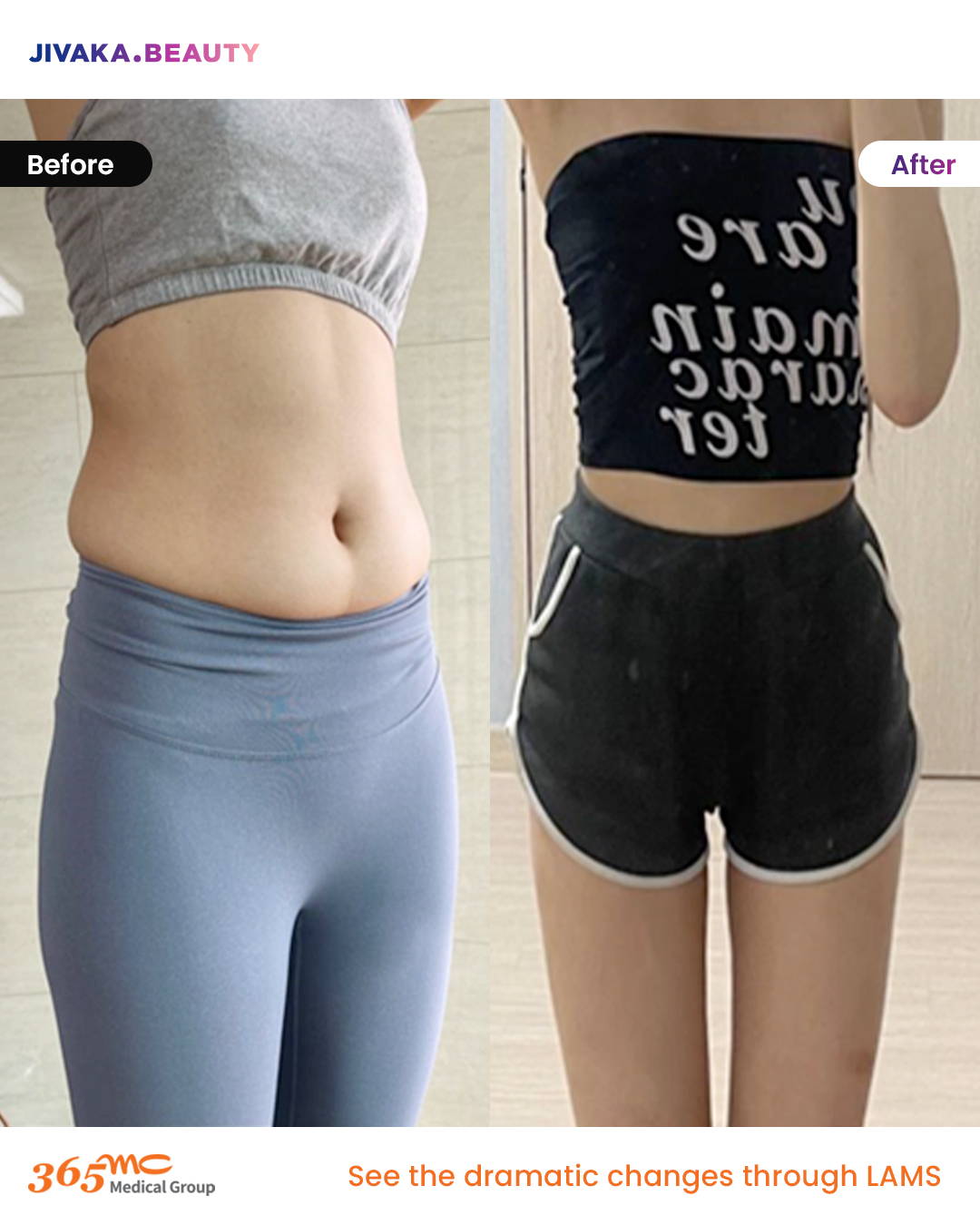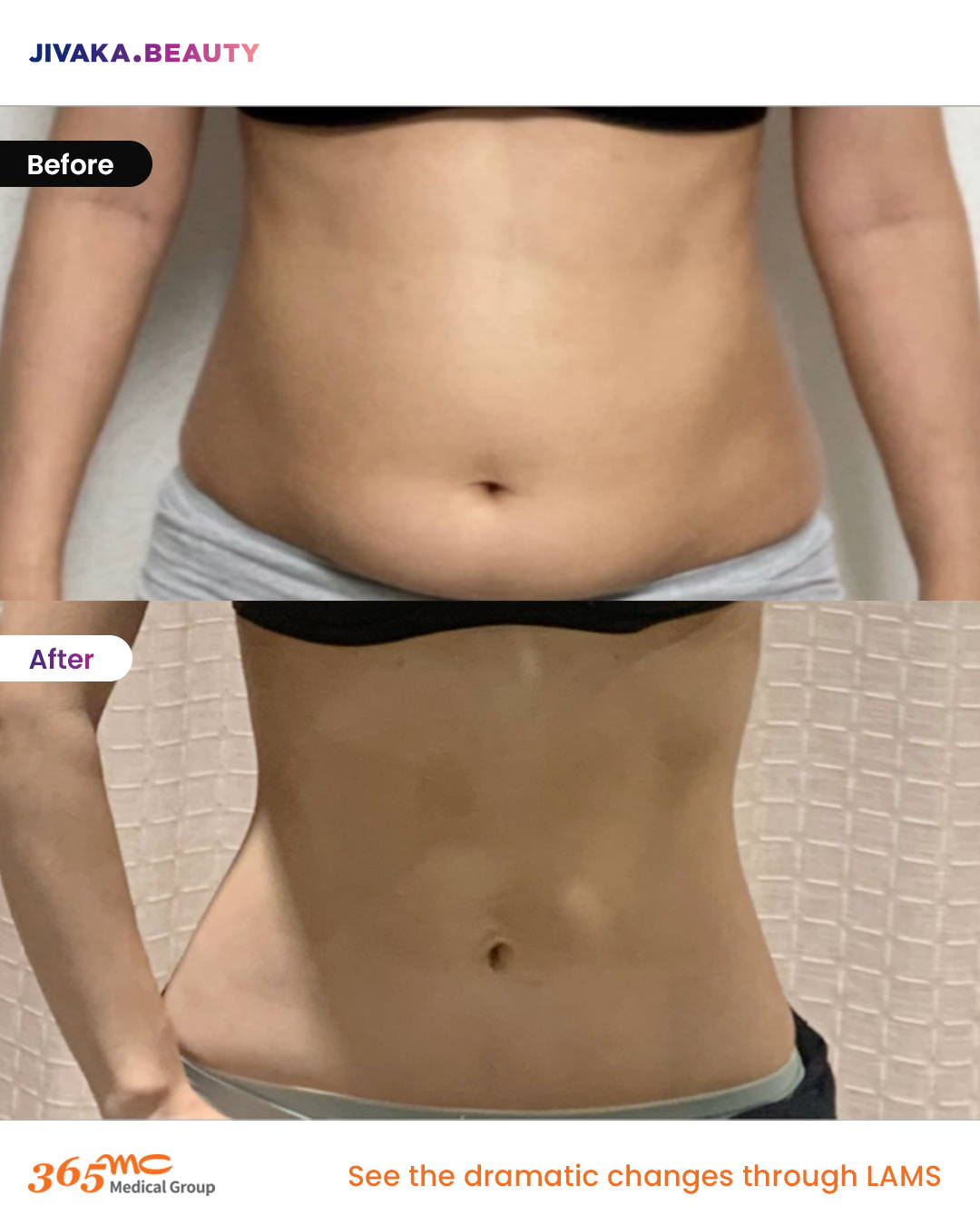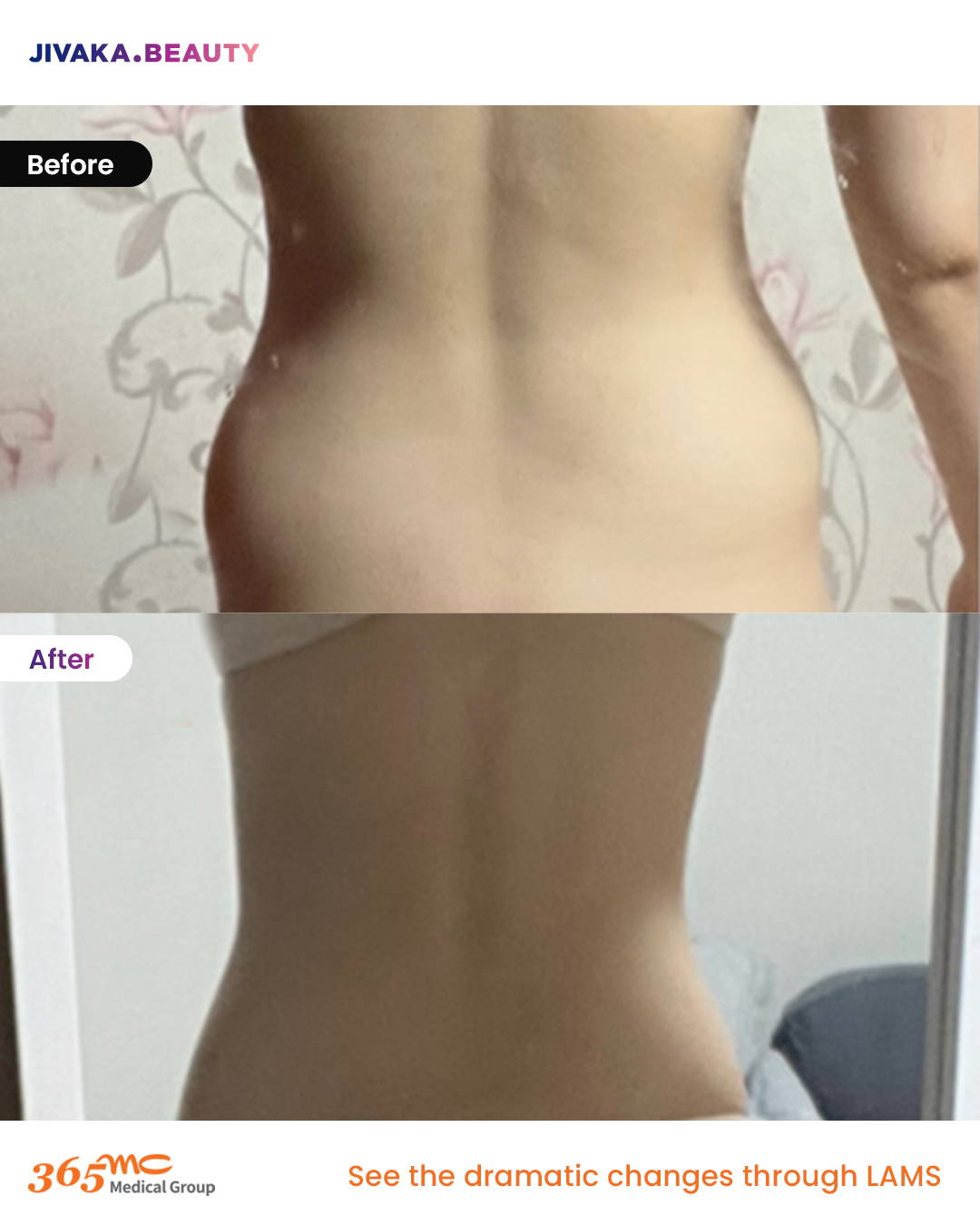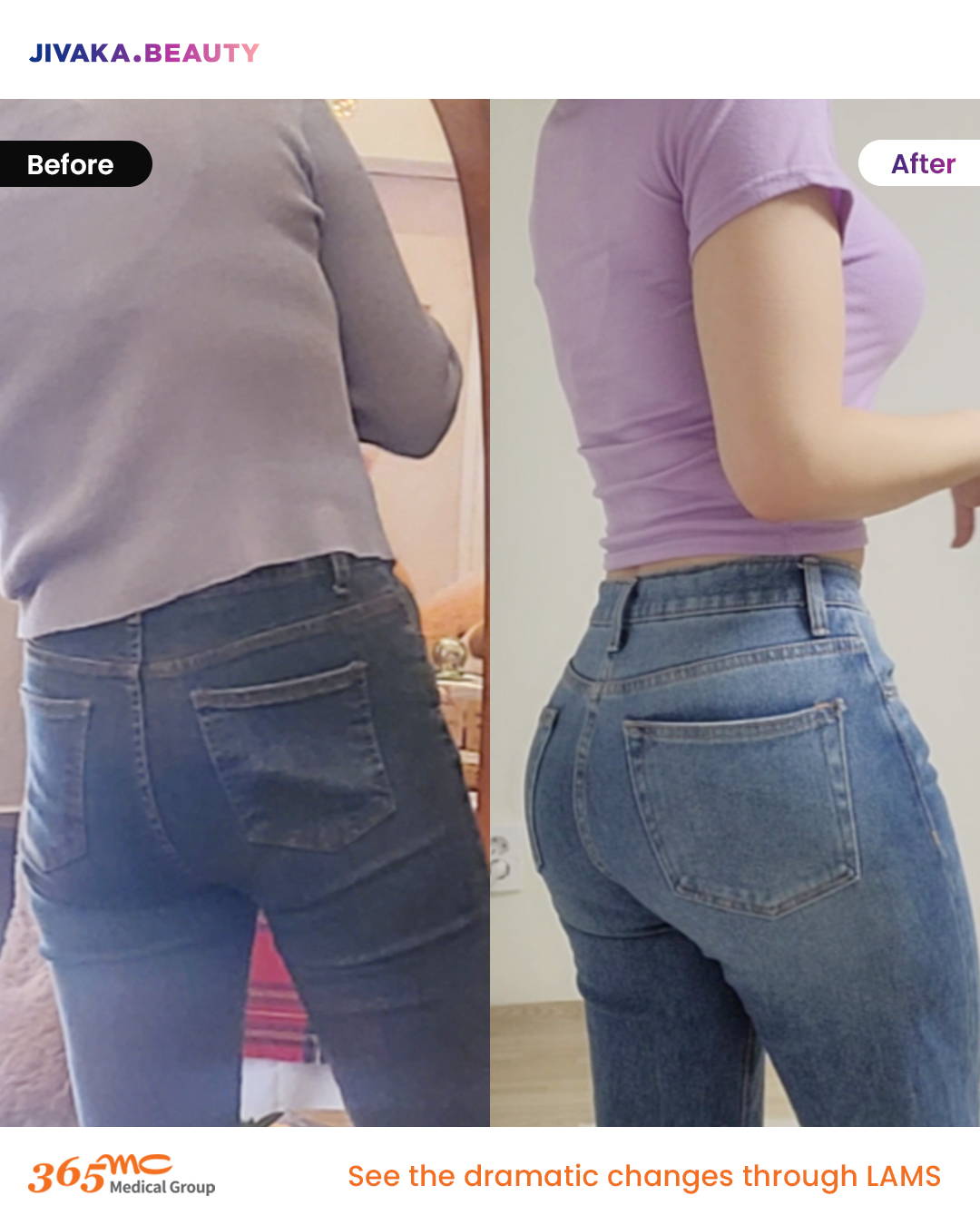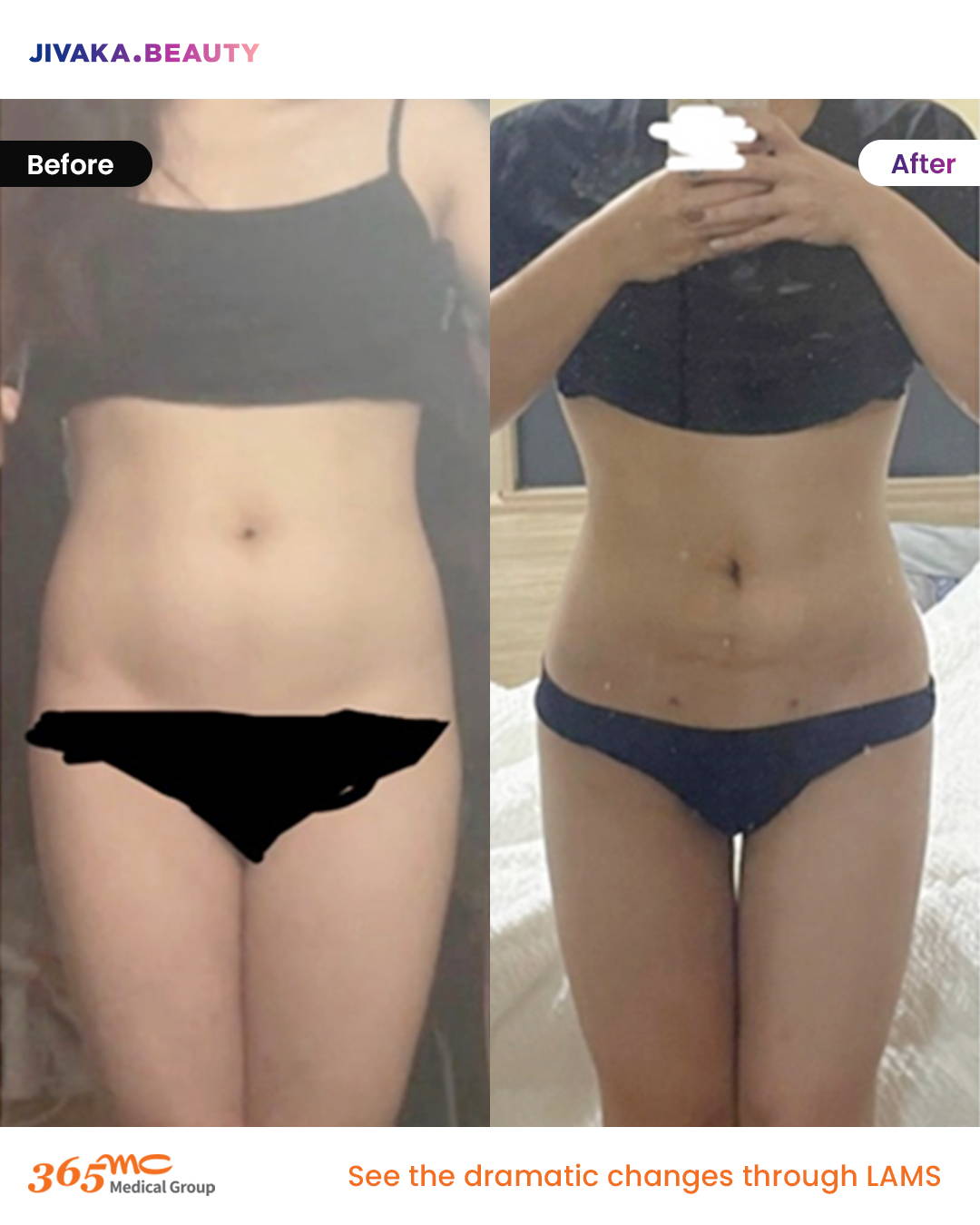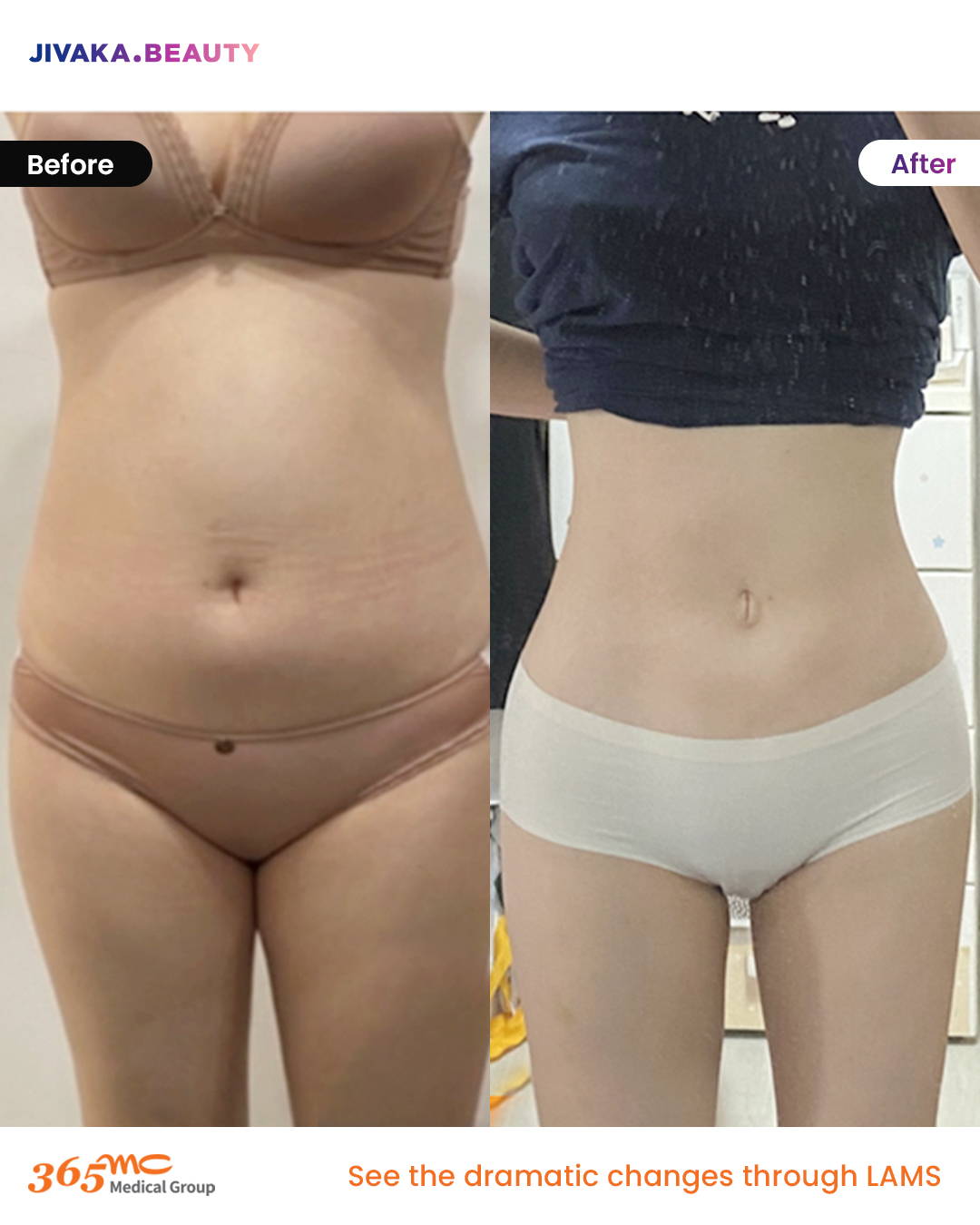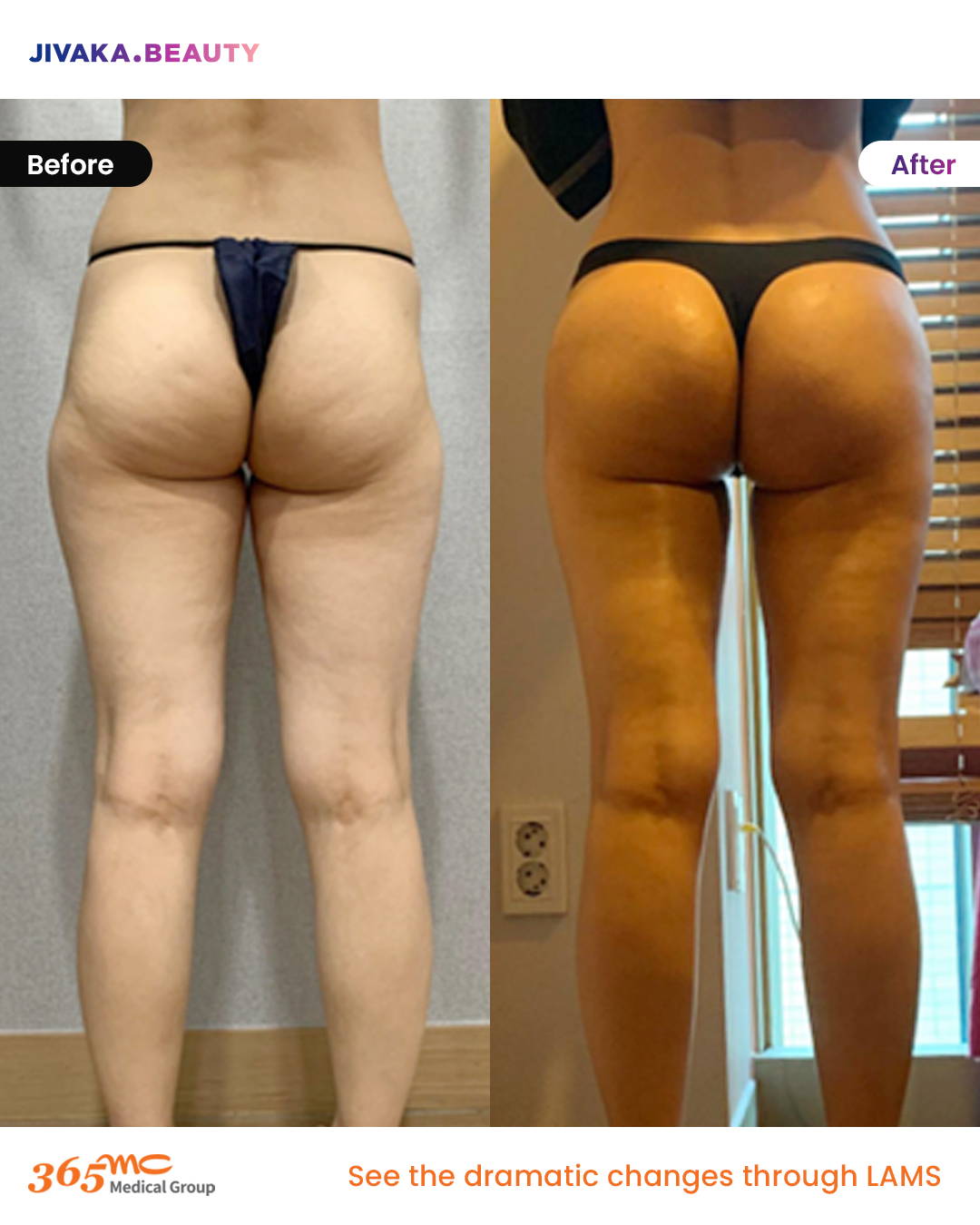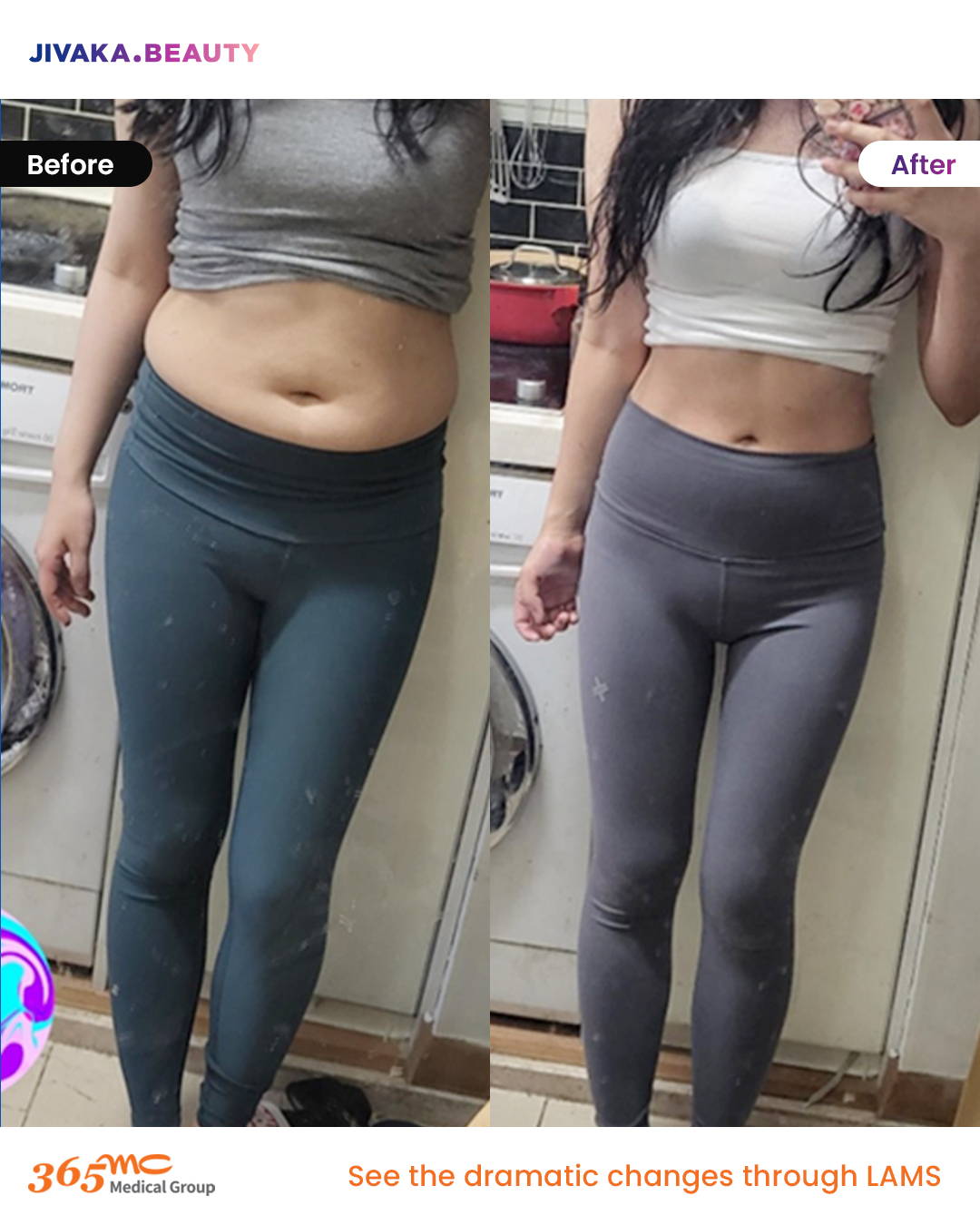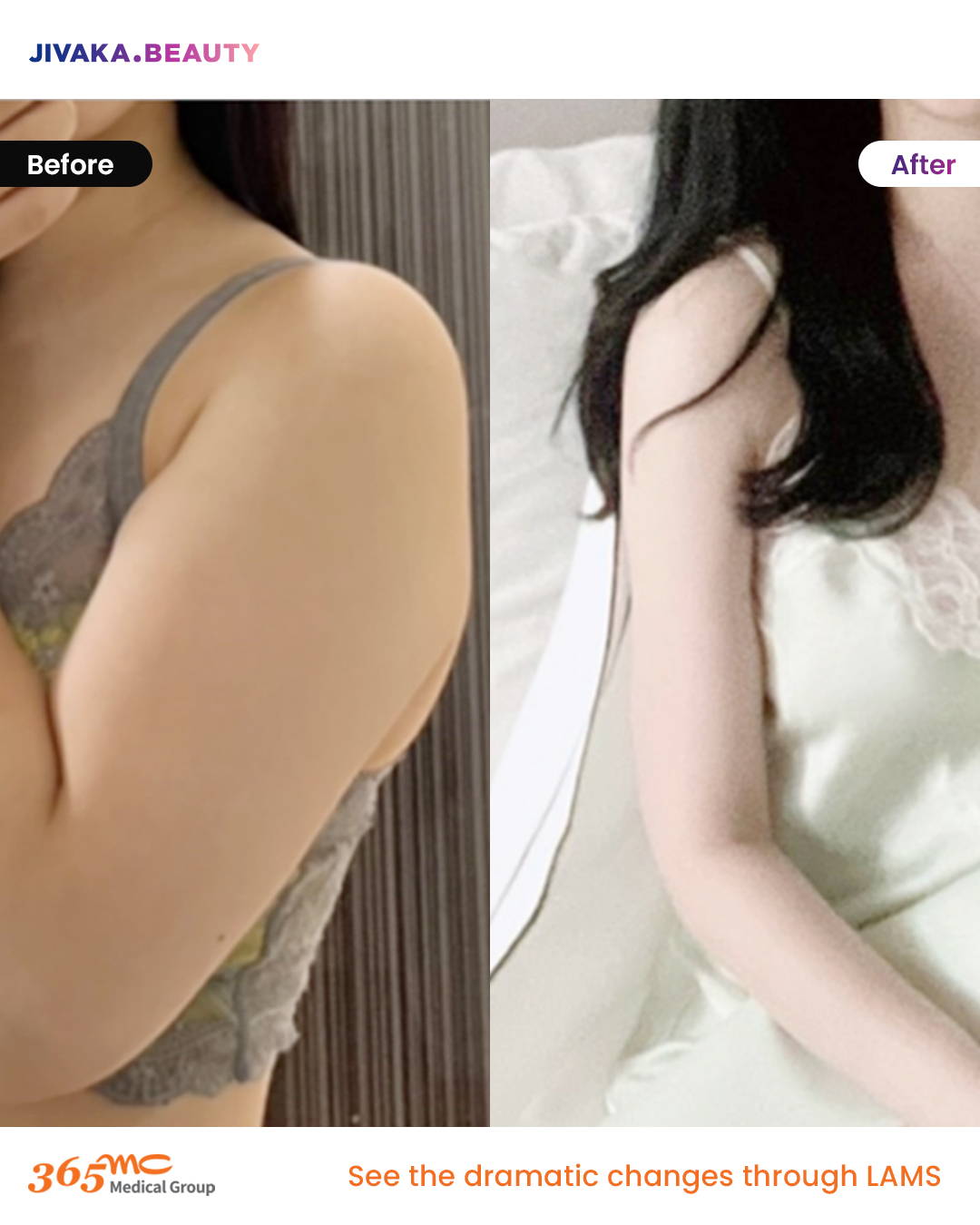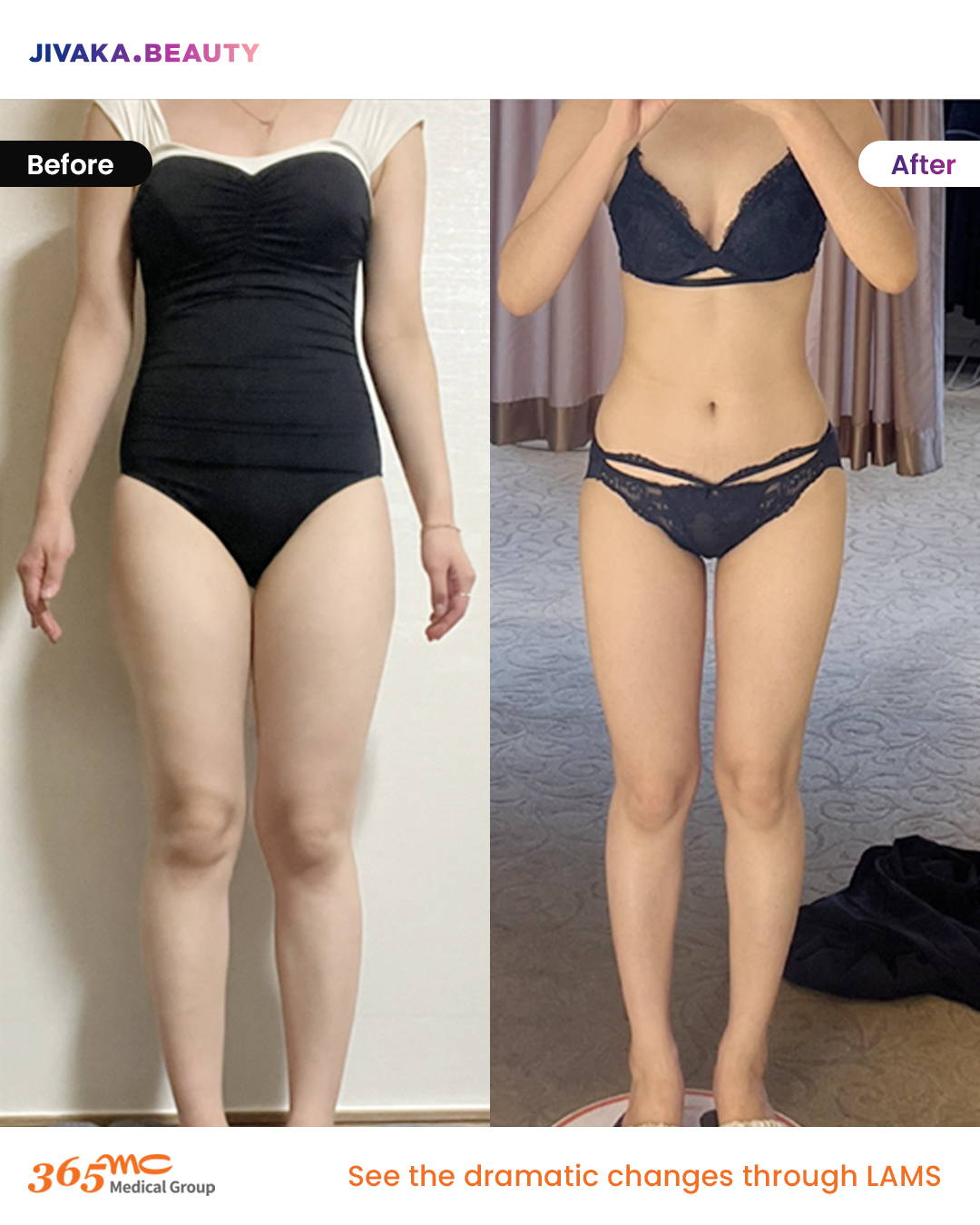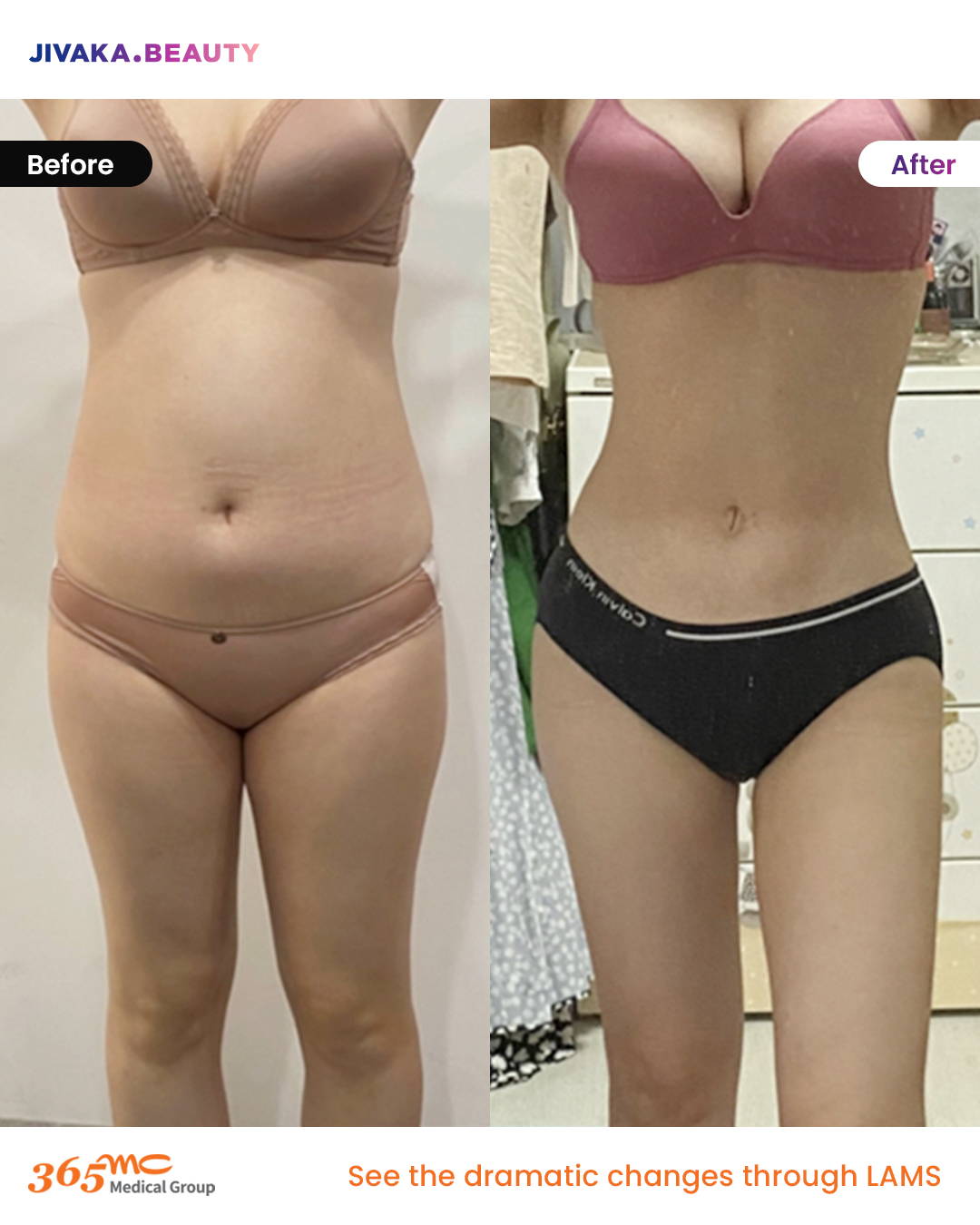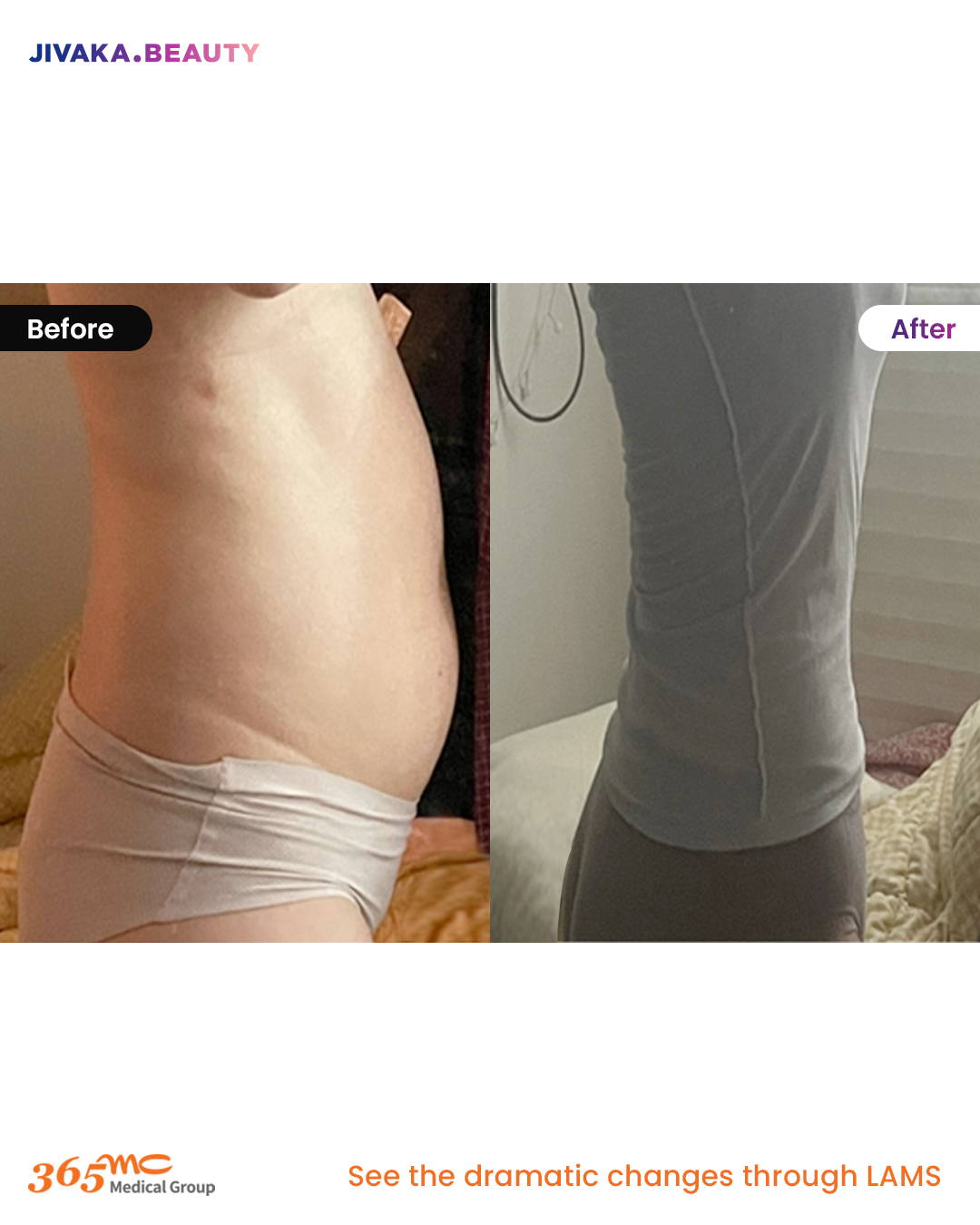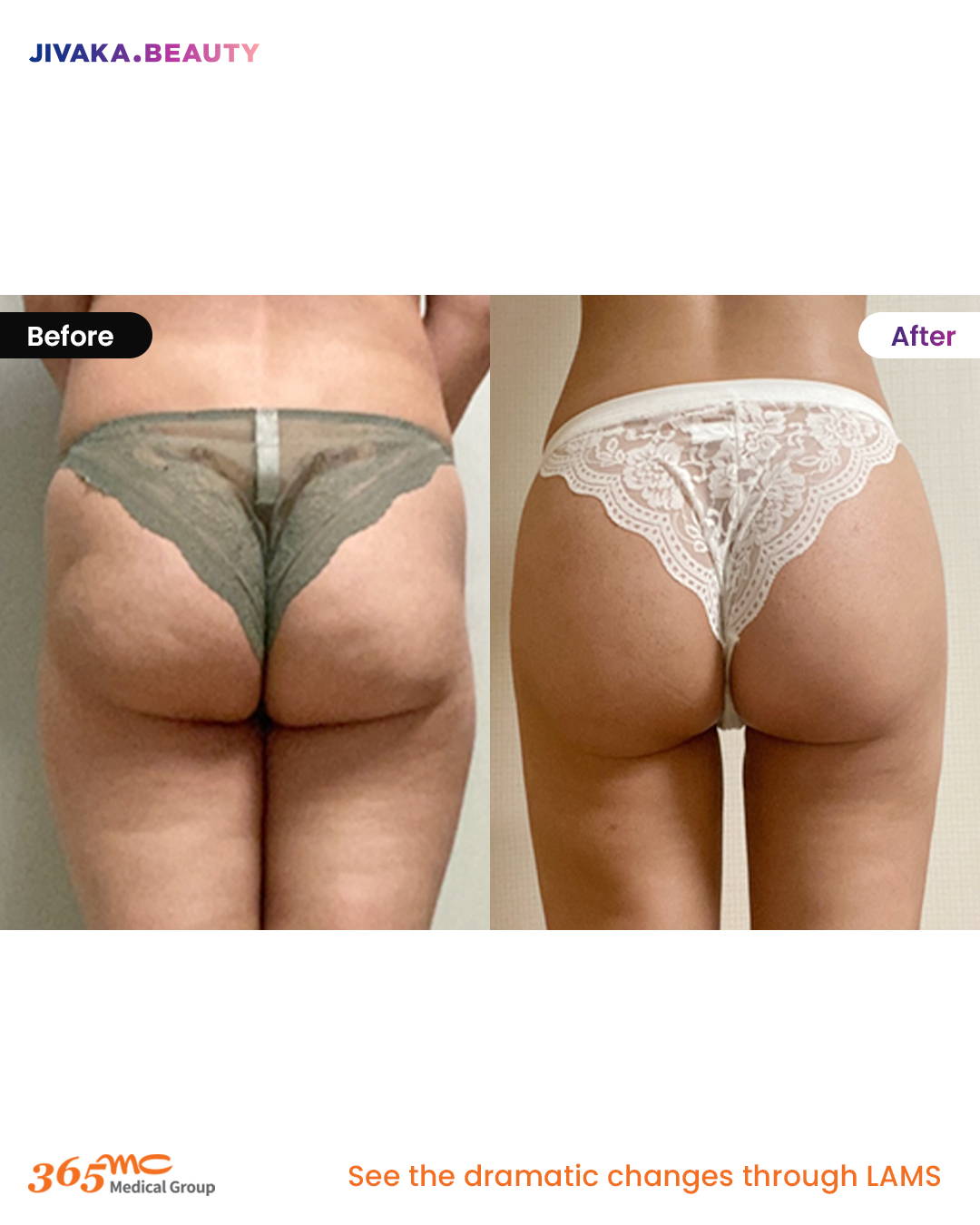 Standard Quality & Safety Checklist for Pre-Surgery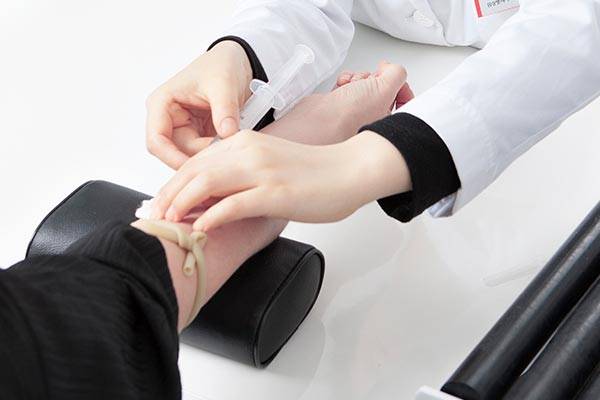 Pre-surgery Patient Screening

Each patient must go through general health screening plus surgery specific testing to determine suitability for chosen treatments.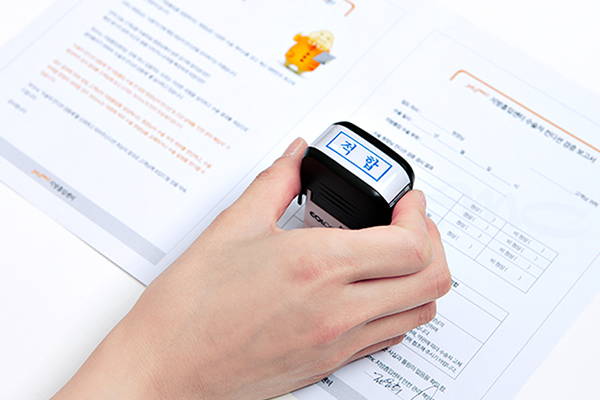 Pre-surgery Patient Screening

Operating surgeons at 365mc subject to the highest surgery readiness standard which includes checking vital signs and overall health conditions on the day of surgery, all patients receive the surgeon readiness pass report before surgery.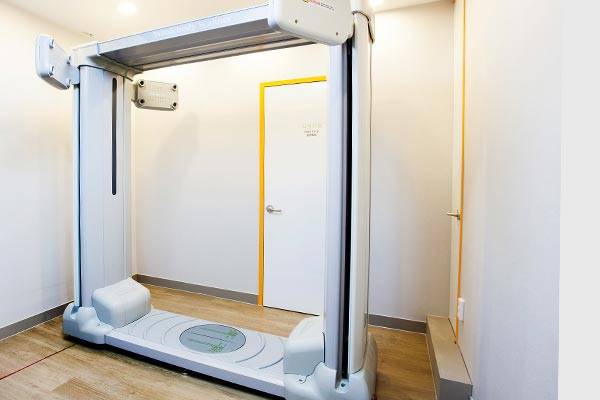 Precision measurement system covering the whole body offered before and after to target fat spot reduction sites and to verify the result of liposuction areas.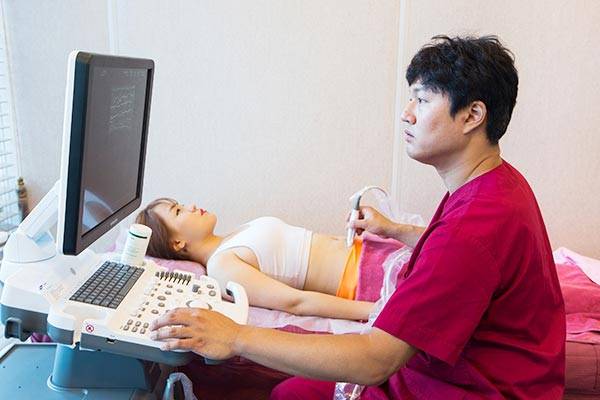 After surgeries, all spots targeted for fat suctions are measured with the high-tech Ultrasonic device which calculates the changes in adipose layers and muscle mass guaranteeing the objective before & after surgery outcome comparison.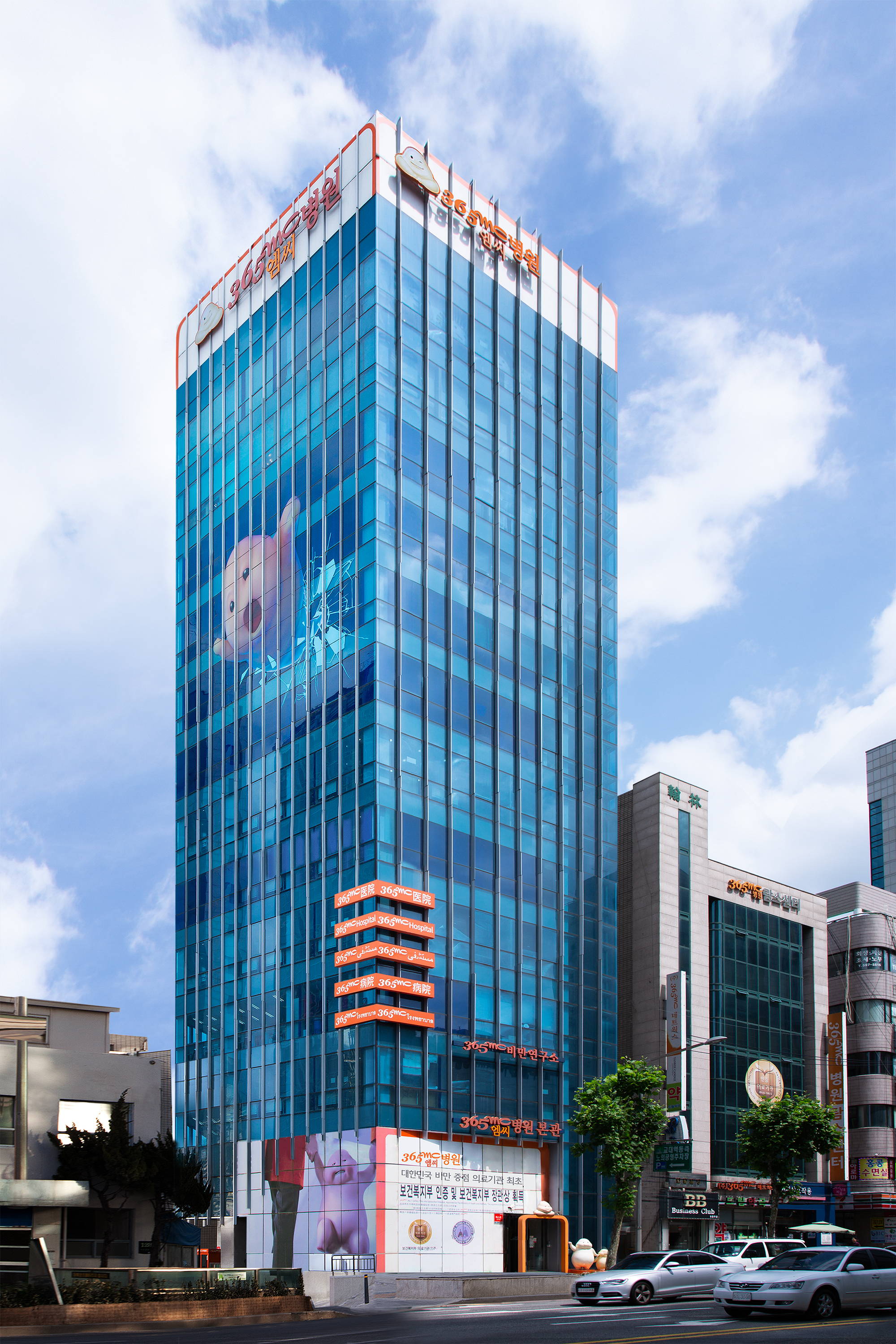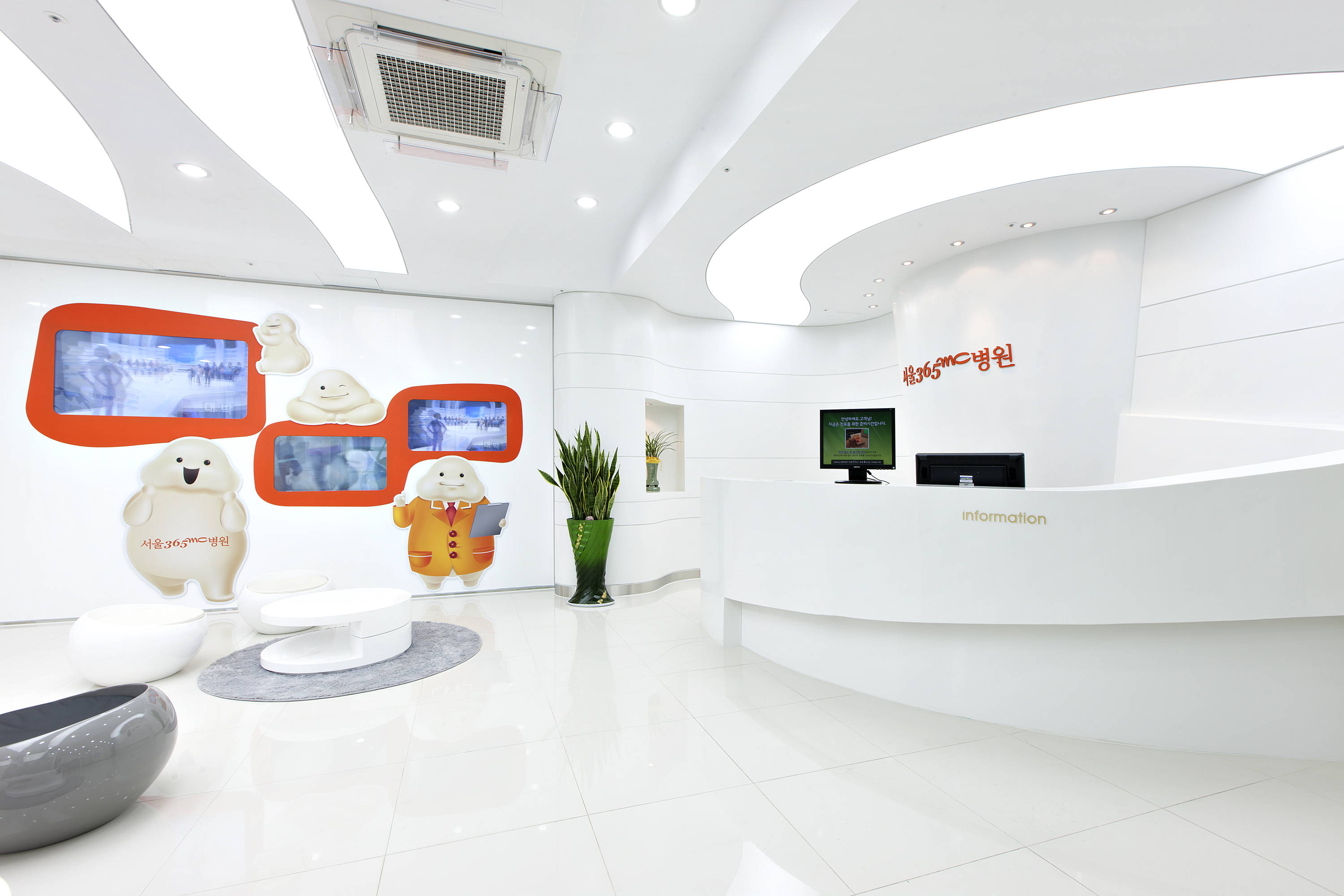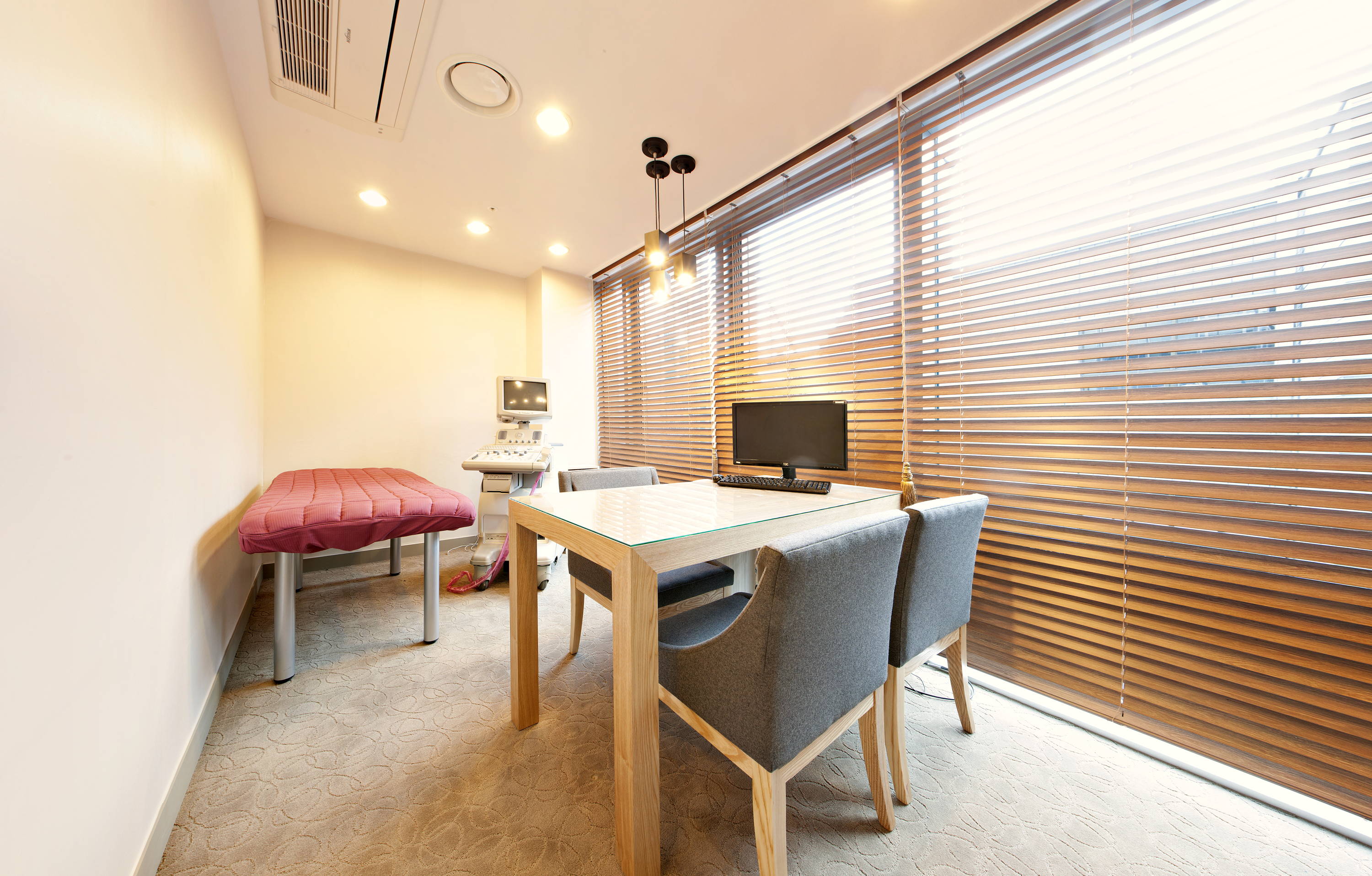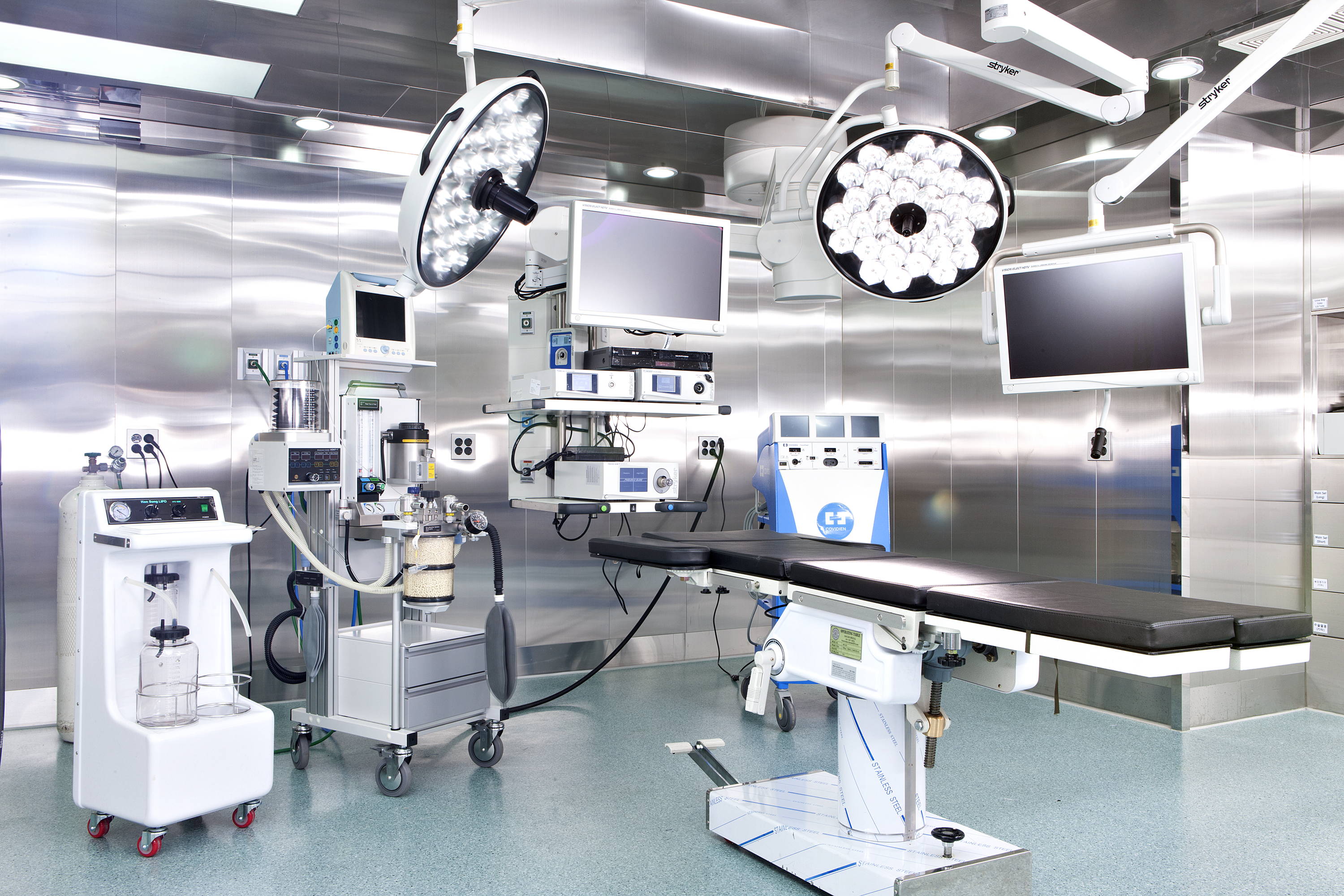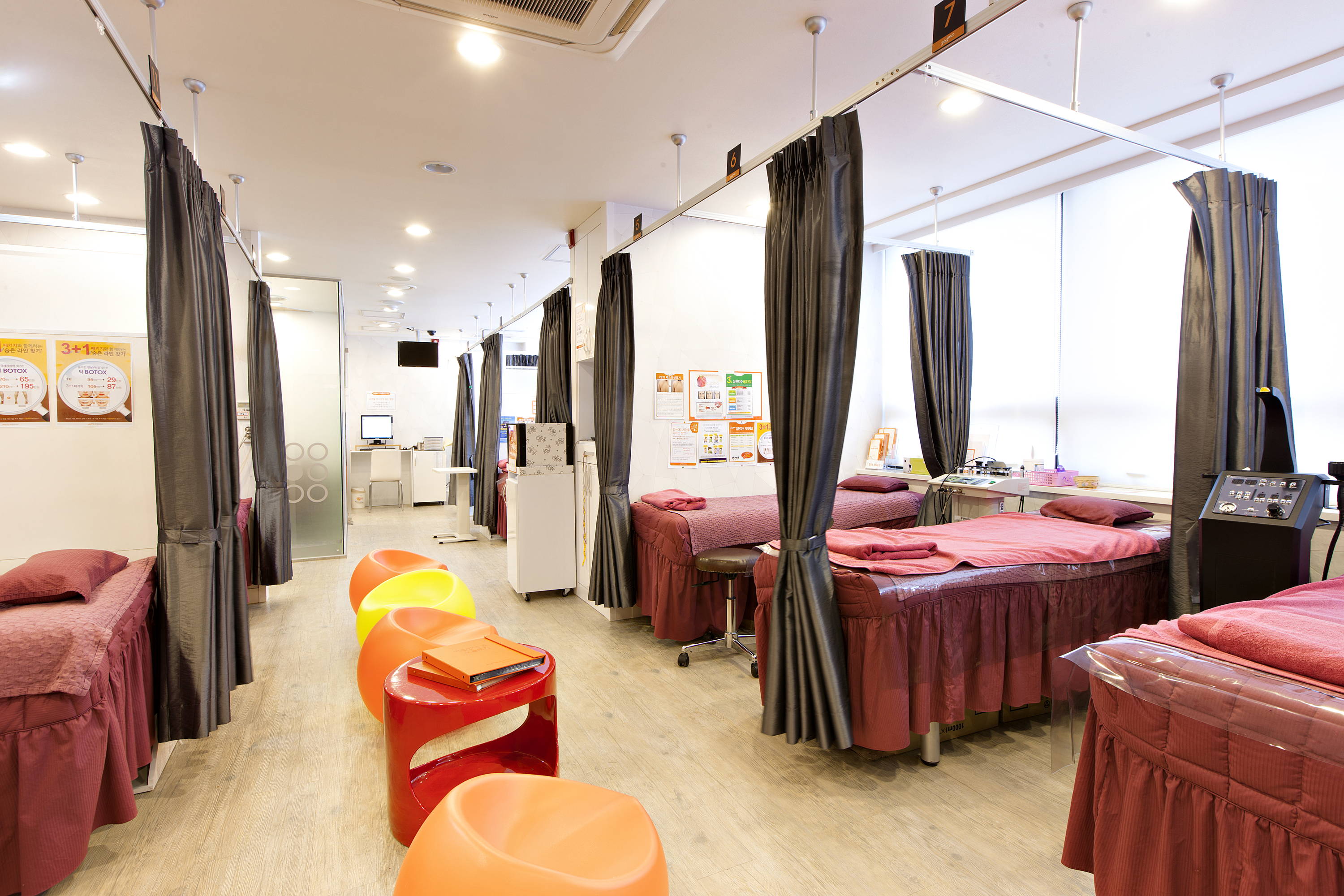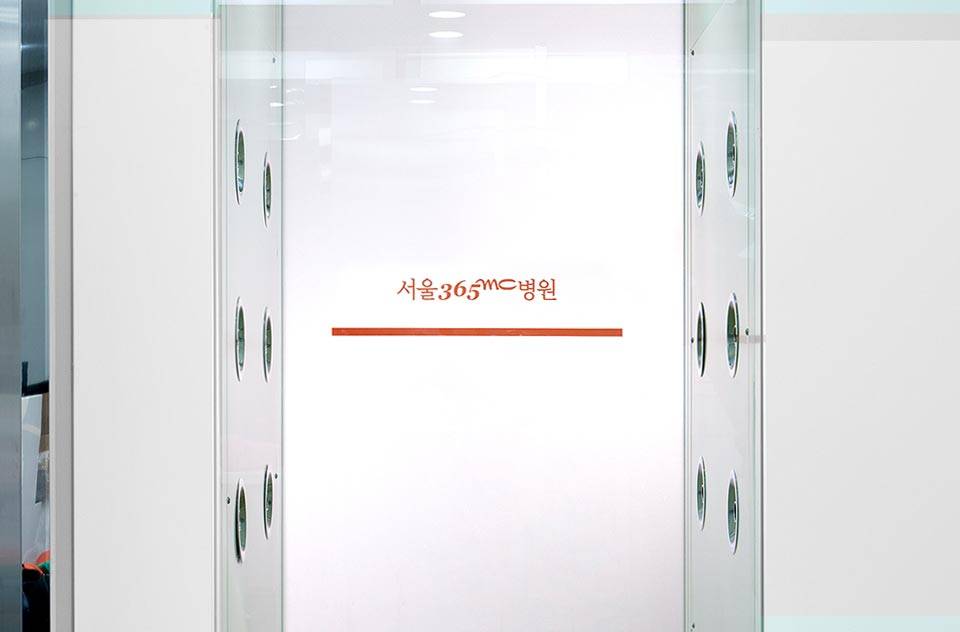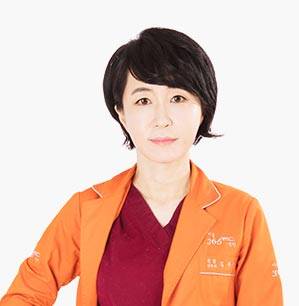 A representative Hospital Director
ㅣSeoul 365mc Hospital
2012 Congress of Korean Academy of Aesthetic Medicine – Lecturer (Liposuction Session)

2012 Congress of Korean Academy of Aesthetic Medicine – Lecturer / Presider

2011 Gress of Korean Academy of Aesthetic Medicine – Lecturer

2010 Daum selection of expert obesity counseling

2010 Korean lecture in the Transcutaneous Surgery Society Spring Conference

2010 Korean lecture in the Academy of Aesthetic medicine

2010 Asian lecture in the anti-aging aesthetic medicine

2009 Naver selection of expert obesity counseling

2009 Lecture in the Iamdoctor Lecture on Medical Information

2009 Attend of Paris, France Aesthetic society

2009 Research paper presentation of Canada International Conference

2009 Lecture on Spring Conference in the Korean Women's Obesity Society

2009 lecture in the spring conference of the Korean academy of family medicine

2008 Invited lecture in the Iamdoctor Medical Information Fair

Joint research and development of A.O.S. protein exclusively for patients for obesity surgery

Joint research and development of devices for calorie monitoring system, and others

Received the excellent paper award from Korean Society for the Study of Obesity
Chief resident in Department of family medicine at Kyunghee University Medical Center

2011 Interview in <TokTok, Search word of Lee, Seung Yeon> in KBS2 News Time

2011 Interview in <Health News of reporter, Lee, Chung Heon> in KBS Sunday News Time

2010 Interview in SBS 8 News

2010 Interview in <abdominal muscle in KBS Live info show

2010 Interview in <Summer! Defend health beauty to the last!> in KBS VJ special forces

2010 Interview in <Wear a bikini this summer> in MBC live broadcast today morning

2010 Interview in <Diet. Do not skip a meal> in YTN News

2010 Interview in <Prevent Yo-yo phenomenon with exercise> in MBC 9 o'clock News

2010 Interview in <Good meals keep you healthy> in KBS2 expedition party of Korean food

2010 Interview in <abdominal fat of the middle aged people – Health Tech of Lee, Chan Whee> SBS Morning Wide

2010 Interview in <Korean people who are interested in appearance> in Arirang TV

2010 Interview in <Be careful about fake drugs> in YTN News
2010 Appearance in MBC Infinite Challenge

2010 Interview in <Outlook for overseas medical tourism> in China Sichuan TV

2009 Appearance in <Gain 10 kg after marriage?> in MBC live broadcast today morning

2009 Appearance in <YTN 6 o'clock news> in YTN News

2009 Appearance in <One obese out of 3 people – 8 o'clock news> in SBS 8 o'clock news

2009 Appearance in <[Health] Health is the best> in SBS News & Life Economy

2009 Appearance in <One Food Diet> in KBS2 Age! Go away

2009 Appearance in <Abdominal muscle like washboard of Lee, Byung Heon> in MBC today morning

2009 Appearance in <Fight against fats – Jung, Kyung Mi, Body shape analysis> in Your 6 o'clock – KBS living show

2009 Interview in <Diet of men who are firmer than women> in SBS Good Morning – Plus one

2009 Appearance in MBC Economy Magazine

2009 Appearance in <Balloon diet> in YTN science TV

2009 Appearance in <News Station> in DongA.com TV

2008 Appearance in <Hello doctor – abdominal obesity> in mbn pleasant health life white book

2008 Appearance in <Continuous temptation, flour> in SBS Morning Wide

2008 Appearance in <We are now – childhood obesity> in MBC live broadcast today morning
2008 Appearance in <We are now – addiction (addiction to carbohydrates)> in MBC today morning

2008 Appearance in <Is there a special body constitution to easily gain weight?> in SBS Morning Wide

2008 Appearance in <With more house chores, do we gain weight?!> in SBS Morning Wide

2008 Appearance in <Take care of aging fats, public enemy> in SBS Morning Wide

2008 Appearance in <Vegetable Diet> in KBS2 Infinite Zone Q

2008 Appearance in <Supplement calcium on the dining table> in SBS Morning Wide

2007 Appearance in <Calorie ♡ sharing campaign> in KBS World Morning

2007 Appearance in <Banana diet> in KBS Emotional Magazine Happy afternoon

2007 Appearance in <Unusual diet> in tvN real story myo

2007 <Roundworm Diet> in tvN ENEWS

2007 Appearance in <Taking care of appearance in Korea> in Pandora's Box of Park, Hae Mi in Olive TV

2007 Appearance in <Beauty lab – effects of slimming products> in Olive TV Get it Beauty

2007 Appearance in <The trap of foods, truth of Calorie> in Discovery of Living - Nonghyup In-house Broadcasting

2007 Appearance in <The temptation to be unbearable, the fear of binge> in MBC live broadcast Today morning
2007 Interview in <'Food addiction', I cannot live without meat> in MBC live broadcast Today morning

2007 Appearance in <Enemy of Health, Trans Fat> in MBC post-news

2007 Appearance in <Obesity can change sex!> in MBC live broadcast Today morning

2007 Appearance in <Lose 5 kg only. 'Adolescent obesity, Take care of it now'> in SBS Morning Wide

2006 Interview in <Luxury snacks> in SBS 8 o'clock News

2006 Appearance in <Diet> in SBS Changeup Household account books

2006 Appearance in KBS 2TV Morning of the World

2006 Interview in SBS morning wide

2006 Appearance in KBS 2TV Emotional Magazine Happy afternoon

2006 Appearance in KBS 1TV the center of the world

2006 Appearance <Cheering… the best diet> in KBS 9 o'clock news

2006 Interview in <Catch up the trends – fever of mini skirt> in MBC News Today

2006 Interview in <Special report for laughter> in SBS Special

2006 Interview in SBS News and Living Economy

2005 Appearance in Happiness Charge Diet X file

2005 Interview in GBS News

2005 Appearance in iTV 24 Find out the place

2005 Appearance in <Point of view> in EBS issue live broadcasting
2005 Appearance in <TV Doctor Let's Stay Healthy> in MBN

2005 Appearance in Happiness Charge Diet X file

2007 Column series of Health Diet in Health Chosun

Author for <Obesity body Constitution>, Medical textbook for obesity

Co-author for <Pleasantly eat and lose 10 kg> Dietary Therapy Book

Co-author for <Actress secret Know-How for S-line>, Diet book

Co-author for <Good lost, LAMS>, Liposuction book with new concept

2018 Congress of Korean Academy of Aesthetic Medicine - Presider

2017 Congress of Korean Academy of Aesthetic Medicine – Lecturer / Presider

2016 Congress of Korean Academy of Aesthetic Medicine – Lecturer

2015 Congress of Korean Academy of Aesthetic Medicine – Lecturer

2014 Congress of Korean Academy of Aesthetic Medicine – Lecturer / Presider

2014 International Symposium on Obesity – Presentation (Thesis)

2014 International Symposium on Obesity - Presider

2013 International Symposium on Obesity - Presider

2013 10th Anniversary / Congress of Korean Academy of Aesthetic Medicine - Lecturer

2013 Congress of Korean Academy of Aesthetic Medicine – Lecturer
2012 Congress of Korean Academy of Aesthetic Medicine – Lecturer (Liposuction Session)

2012 Congress of Korean Academy of Aesthetic Medicine – Lecturer / Presider

2011 Gress of Korean Academy of Aesthetic Medicine – Lecturer

2010 Daum selection of expert obesity counseling

2010 Korean lecture in the Transcutaneous Surgery Society Spring Conference

2010 Korean lecture in the Academy of Aesthetic medicine

2010 Asian lecture in the anti-aging aesthetic medicine

2009 Naver selection of expert obesity counseling

2009 Lecture in the Iamdoctor Lecture on Medical Information

2009 Attend of Paris, France Aesthetic society

2009 Research paper presentation of Canada International Conference

2009 Lecture on Spring Conference in the Korean Women's Obesity Society

2009 lecture in the spring conference of the Korean academy of family medicine

2008 Invited lecture in the Iamdoctor Medical Information Fair

Joint research and development of A.O.S. protein exclusively for patients for obesity surgery

Joint research and development of devices for calorie monitoring system, and others

Received the excellent paper award from Korean Society for the Study of Obesity
BROADCASTING AND WRITNG ACTIVITITES
:Broadcasting

2011 Interview in <TokTok, Search word of Lee, Seung Yeon> in KBS2 News Time

2011 Interview in <Health News of reporter, Lee, Chung Heon> in KBS Sunday News Time

2010 Interview in SBS 8 News

2010 Interview in <abdominal muscle in KBS Live info show

2010 Interview in <Summer! Defend health beauty to the last!> in KBS VJ special forces

2010 Interview in <Wear a bikini this summer> in MBC live broadcast today morning

2010 Interview in <Diet. Do not skip a meal> in YTN News

2010 Interview in <Prevent Yo-yo phenomenon with exercise> in MBC 9 o'clock News

2010 Interview in <Good meals keep you healthy> in KBS2 expedition party of Korean food

2010 Interview in <abdominal fat of the middle aged people – Health Tech of Lee, Chan Whee> SBS Morning Wide

2010 Interview in <Korean people who are interested in appearance> in Arirang TV

2010 Interview in <Be careful about fake drugs> in YTN News

2010 Appearance in MBC Infinite Challenge

2010 Interview in <Outlook for overseas medical tourism> in China Sichuan TV

2009 Appearance in <Gain 10 kg after marriage?> in MBC live broadcast today morning

2009 Appearance in <YTN 6 o'clock news> in YTN News

2009 Appearance in <One obese out of 3 people – 8 o'clock news> in SBS 8 o'clock news

2009 Appearance in <[Health] Health is the best> in SBS News & Life Economy

2009 Appearance in <One Food Diet> in KBS2 Age! Go away

2009 Appearance in <Abdominal muscle like washboard of Lee, Byung Heon> in MBC today morning

2009 Appearance in <Fight against fats – Jung, Kyung Mi, Body shape analysis> in Your 6 o'clock – KBS living show
BROADCASTING AND WRITNG ACTIVITITES
:Broadcasting
2009 Interview in <Diet of men who are firmer than women> in SBS Good Morning – Plus one

2009 Appearance in MBC Economy Magazine

2009 Appearance in <Balloon diet> in YTN science TV

2009 Appearance in <News Station> in DongA.com TV

2008 Appearance in <Hello doctor – abdominal obesity> in mbn pleasant health life white book

2008 Appearance in <Continuous temptation, flour> in SBS Morning Wide

2008 Appearance in <We are now – childhood obesity> in MBC live broadcast today morning

2008 Appearance in <We are now – addiction (addiction to carbohydrates)> in MBC today morning

2008 Appearance in <Is there a special body constitution to easily gain weight?> in SBS Morning Wide

2008 Appearance in <With more house chores, do we gain weight?!> in SBS Morning Wide

2008 Appearance in <Take care of aging fats, public enemy> in SBS Morning Wide

2008 Appearance in <Vegetable Diet> in KBS2 Infinite Zone Q

2008 Appearance in <Supplement calcium on the dining table> in SBS Morning Wide

2007 Appearance in <Calorie ♡ sharing campaign> in KBS World Morning

2007 Appearance in <Banana diet> in KBS Emotional Magazine Happy afternoon

2007 Appearance in <Unusual diet> in tvN real story myo

2007 <Roundworm Diet> in tvN ENEWS

2007 Appearance in <Taking care of appearance in Korea> in Pandora's Box of Park, Hae Mi in Olive TV

2007 Appearance in <Beauty lab – effects of slimming products> in Olive TV Get it Beauty

2007 Appearance in <The trap of foods, truth of Calorie> in Discovery of Living - Nonghyup In-house Broadcasting

2007 Appearance in <The temptation to be unbearable, the fear of binge> in MBC live broadcast Today morning

2007 Interview in <'Food addiction', I cannot live without meat> in MBC live broadcast Today morning
BROADCASTING AND WRITNG ACTIVITITES
:Broadcasting
2007 Appearance in <Enemy of Health, Trans Fat> in MBC post-news

2007 Appearance in <Obesity can change sex!> in MBC live broadcast Today morning

2007 Appearance in <Lose 5 kg only. 'Adolescent obesity, Take care of it now'> in SBS Morning Wide

2006 Interview in <Luxury snacks> in SBS 8 o'clock News

2006 Appearance in <Diet> in SBS Changeup Household account books

2006 Appearance in KBS 2TV Morning of the World

2006 Interview in SBS morning wide

2006 Appearance in KBS 2TV Emotional Magazine Happy afternoon

2006 Appearance in KBS 1TV the center of the world

2006 Appearance <Cheering… the best diet> in KBS 9 o'clock news

2006 Interview in <Catch up the trends – fever of mini skirt> in MBC News Today

2006 Interview in <Special report for laughter> in SBS Special

2006 Interview in SBS News and Living Economy

2005 Appearance in Happiness Charge Diet X file

2005 Interview in GBS News

2005 Appearance in iTV 24 Find out the place

2005 Appearance in <Point of view> in EBS issue live broadcasting

2005 Appearance in <TV Doctor Let's Stay Healthy> in MBN

2005 Appearance in Happiness Charge Diet X file

2007 Column series of Health Diet in Health Chosun

Author for <Obesity body Constitution>, Medical textbook for obesity

Co-author for <Pleasantly eat and lose 10 kg> Dietary Therapy Book

Co-author for <Actress secret Know-How for S-line>, Diet book

Co-author for <Good lost, LAMS>, Liposuction book with new concept

2018 Congress of Korean Academy of Aesthetic Medicine - Presider
BROADCASTING AND WRITNG ACTIVITITES
:Broadcasting
2017 Congress of Korean Academy of Aesthetic Medicine – Lecturer / Presider

2016 Congress of Korean Academy of Aesthetic Medicine – Lecturer

2015 Congress of Korean Academy of Aesthetic Medicine – Lecturer

2014 Congress of Korean Academy of Aesthetic Medicine – Lecturer / Presider

2014 International Symposium on Obesity – Presentation (Thesis)

2014 International Symposium on Obesity - Presider

2013 International Symposium on Obesity - Presider

2013 10th Anniversary / Congress of Korean Academy of Aesthetic Medicine - Lecturer

2013 Congress of Korean Academy of Aesthetic Medicine – Lecturer

2012 Congress of Korean Academy of Aesthetic Medicine – Lecturer (Liposuction Session)

2012 Congress of Korean Academy of Aesthetic Medicine – Lecturer / Presider

2011 Gress of Korean Academy of Aesthetic Medicine – Lecturer

2010 Daum selection of expert obesity counseling

2010 Korean lecture in the Transcutaneous Surgery Society Spring Conference

2010 Korean lecture in the Academy of Aesthetic medicine

2010 Asian lecture in the anti-aging aesthetic medicine

2009 Naver selection of expert obesity counseling

2009 Lecture in the Iamdoctor Lecture on Medical Information

2009 Attend of Paris, France Aesthetic society

2009 Research paper presentation of Canada International Conference

2009 Lecture on Spring Conference in the Korean Women's Obesity Society

2009 lecture in the spring conference of the Korean academy of family medicine

2008 Invited lecture in the Iamdoctor Medical Information Fair

Joint research and development of A.O.S. protein exclusively for patients for obesity surgery

Joint research and development of devices for calorie monitoring system, and others

Received the excellent paper award from Korean Society for the Study of Obesity
BROADCASTING AND WRITNG ACTIVITITES
:Column
2007 Column series of Health Diet in Health Chosun

Author for <Obesity body Constitution>, Medical textbook for obesity

Co-author for <Pleasantly eat and lose 10 kg> Dietary Therapy Book

Co-author for <Actress secret Know-How for S-line>, Diet book

Co-author for <Good lost, LAMS>, Liposuction book with new concept

2018 Congress of Korean Academy of Aesthetic Medicine - Presider

2017 Congress of Korean Academy of Aesthetic Medicine – Lecturer / Presider

2016 Congress of Korean Academy of Aesthetic Medicine – Lecturer

2015 Congress of Korean Academy of Aesthetic Medicine – Lecturer

2014 Congress of Korean Academy of Aesthetic Medicine – Lecturer / Presider

2014 International Symposium on Obesity – Presentation (Thesis)

2014 International Symposium on Obesity - Presider

2013 International Symposium on Obesity - Presider

2013 10th Anniversary / Congress of Korean Academy of Aesthetic Medicine - Lecturer

2013 Congress of Korean Academy of Aesthetic Medicine – Lecturer

2012 Congress of Korean Academy of Aesthetic Medicine – Lecturer (Liposuction Session)

2012 Congress of Korean Academy of Aesthetic Medicine – Lecturer / Presider

2011 Gress of Korean Academy of Aesthetic Medicine – Lecturer

2010 Daum selection of expert obesity counseling

2010 Korean lecture in the Transcutaneous Surgery Society Spring Conference

2010 Korean lecture in the Academy of Aesthetic medicine

2010 Asian lecture in the anti-aging aesthetic medicine

2009 Naver selection of expert obesity counseling

2009 Lecture in the Iamdoctor Lecture on Medical Information

2009 Attend of Paris, France Aesthetic society

2009 Research paper presentation of Canada International Conference

2009 Lecture on Spring Conference in the Korean Women's Obesity Society

2009 lecture in the spring conference of the Korean academy of family medicine

2008 Invited lecture in the Iamdoctor Medical Information Fair

Joint research and development of A.O.S. protein exclusively for patients for obesity surgery

Joint research and development of devices for calorie monitoring system, and others

Received the excellent paper award from Korean Society for the Study of Obesity
BROADCASTING AND WRITNG ACTIVITITES
:Books
Author for <Obesity body Constitution>, Medical textbook for obesity

Co-author for <Pleasantly eat and lose 10 kg> Dietary Therapy Book

Co-author for <Actress secret Know-How for S-line>, Diet book

Co-author for <Good lost, LAMS>, Liposuction book with new concept

2018 Congress of Korean Academy of Aesthetic Medicine - Presider

2017 Congress of Korean Academy of Aesthetic Medicine – Lecturer / Presider

2016 Congress of Korean Academy of Aesthetic Medicine – Lecturer

2015 Congress of Korean Academy of Aesthetic Medicine – Lecturer

2014 Congress of Korean Academy of Aesthetic Medicine – Lecturer / Presider

2014 International Symposium on Obesity – Presentation (Thesis)

2014 International Symposium on Obesity - Presider

2013 International Symposium on Obesity - Presider

2013 10th Anniversary / Congress of Korean Academy of Aesthetic Medicine - Lecturer

2013 Congress of Korean Academy of Aesthetic Medicine – Lecturer

2012 Congress of Korean Academy of Aesthetic Medicine – Lecturer (Liposuction Session)

2012 Congress of Korean Academy of Aesthetic Medicine – Lecturer / Presider

2011 Gress of Korean Academy of Aesthetic Medicine – Lecturer

2010 Daum selection of expert obesity counseling

2010 Korean lecture in the Transcutaneous Surgery Society Spring Conference

2010 Korean lecture in the Academy of Aesthetic medicine

2010 Asian lecture in the anti-aging aesthetic medicine

2009 Naver selection of expert obesity counseling

2009 Lecture in the Iamdoctor Lecture on Medical Information

2009 Attend of Paris, France Aesthetic society

2009 Research paper presentation of Canada International Conference

2009 Lecture on Spring Conference in the Korean Women's Obesity Society

2009 lecture in the spring conference of the Korean academy of family medicine

2008 Invited lecture in the Iamdoctor Medical Information Fair

Joint research and development of A.O.S. protein exclusively for patients for obesity surgery

Joint research and development of devices for calorie monitoring system, and others

Received the excellent paper award from Korean Society for the Study of Obesity
ACADEMIC AND RESEARCH ACTIVITIES
:Books

2018 Congress of Korean Academy of Aesthetic Medicine - Presider

2017 Congress of Korean Academy of Aesthetic Medicine – Lecturer / Presider

2016 Congress of Korean Academy of Aesthetic Medicine – Lecturer

2015 Congress of Korean Academy of Aesthetic Medicine – Lecturer

2014 Congress of Korean Academy of Aesthetic Medicine – Lecturer / Presider

2014 International Symposium on Obesity – Presentation (Thesis)

2014 International Symposium on Obesity - Presider

2013 International Symposium on Obesity - Presider

2013 10th Anniversary / Congress of Korean Academy of Aesthetic Medicine - Lecturer

2013 Congress of Korean Academy of Aesthetic Medicine – Lecturer

2012 Congress of Korean Academy of Aesthetic Medicine – Lecturer (Liposuction Session)

2012 Congress of Korean Academy of Aesthetic Medicine – Lecturer / Presider

2011 Gress of Korean Academy of Aesthetic Medicine – Lecturer

2010 Daum selection of expert obesity counseling

2010 Korean lecture in the Transcutaneous Surgery Society Spring Conference

2010 Korean lecture in the Academy of Aesthetic medicine

2010 Asian lecture in the anti-aging aesthetic medicine

2009 Naver selection of expert obesity counseling

2009 Lecture in the Iamdoctor Lecture on Medical Information

2009 Attend of Paris, France Aesthetic society

2009 Research paper presentation of Canada International Conference

2009 Lecture on Spring Conference in the Korean Women's Obesity Society

2009 lecture in the spring conference of the Korean academy of family medicine

2008 Invited lecture in the Iamdoctor Medical Information Fair

Joint research and development of A.O.S. protein exclusively for patients for obesity surgery

Joint research and development of devices for calorie monitoring system, and others

Received the excellent paper award from Korean Society for the Study of Obesity
Joint research and development of A.O.S. protein exclusively for patients for obesity surgery

Joint research and development of devices for calorie monitoring system, and others

Received the excellent paper award from Korean Society for the Study of Obesity
Received the excellent paper award from Korean Society for the Study of Obesity
126, Seochojungang-ro, Seocho-gu, Seoul, Republic of Korea
* 3 mins walk from Seoul Nat'l Univ. of Education Station Exit 12
✅Seoul 365mc LAMS SC Hospital
3-8, Seocho-daero 52-gil, Seocho-gu, Seoul, Republic of Korea
Weekday | 11:00 AM ~ 08:00 PM
WED | 11:00 AM ~ 07:00 PM
SAT | 10:00 AM ~ 03:00 PM
SUN, Holidays | Closed