Bioface
Oasis Therapy [Bioface]
This "Oasis Line" is exclusive product from Bioface Clinic - includes Oasis Therapy (TAN&MAHK+LDM laser) conducted by the aestheticians, and Oasis Shielder(TAN&MAHK+Genesis Regeneration Laser), a laser package conducted by the doctor.
TAN&MAHK
- a peeling procedure that helps strengthening lipid protection. TAN&MAHK peel consists of two steps: TAN, a natural peeling agent, and MAHK, a natural substitute skin film. Natural enzyme materials are used for the procedure.
LDM
- LDM (Local Dynamic Microwave) ultrasound technology is for rejuvenating firming and lifting treatment. The LDM ultrasound technology is a non-invasive treatment that plumps skin by encouraging collagen production which helps fortify the skin barrier. It is also effective in reducing and preventing redness and scarring.
Genesis Laser
- non-invasive laser treatment that restores skin tone and treats fine lines and wrinkles, scars, large pores and active acne. This heat-based laser stimulates the body's natural healing processes to boost collagen growth resulting in a more youthful skin tone and texture.
Oasis Shielder is more aggressive treatment compared to Oasis Therapy. Oasis Line is even suitable for very sensitive and dry skin that are difficult to apply any other treatment. It improves the overall skin condition without any pain.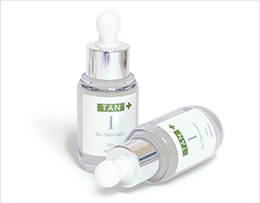 Skin Regeneration, Moisturized skin, Skin Tone Improvement