Launch of Commemorative Promotion
by Glovi Plastic Surgery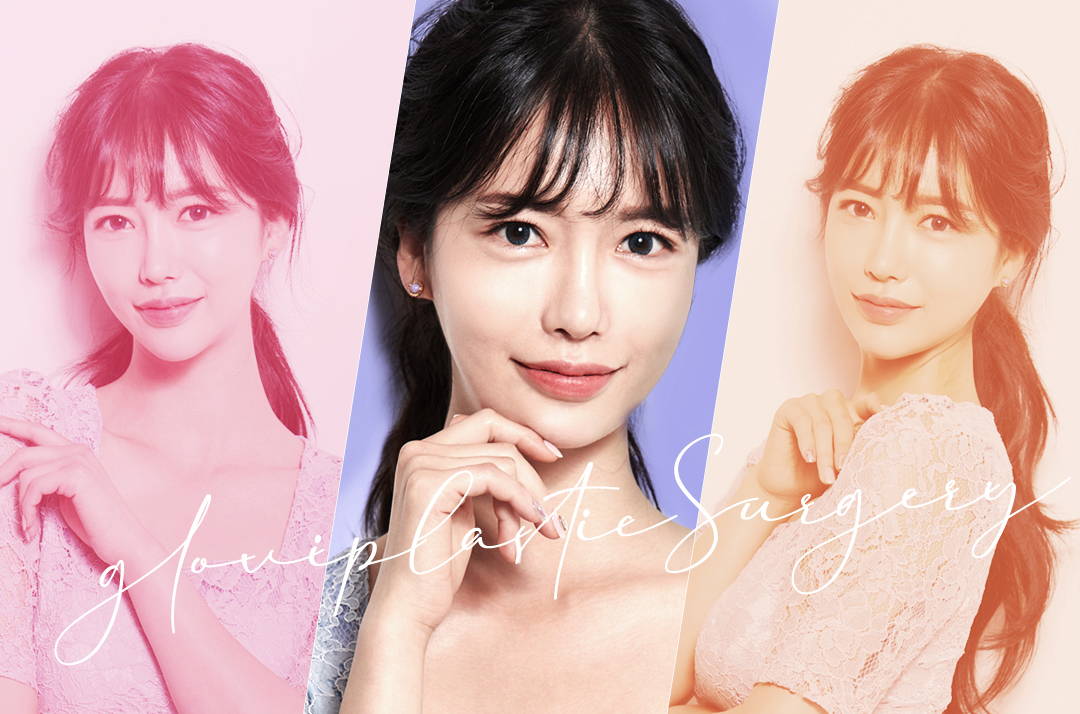 Return to daily activities in 3 days only!
3D Nano Double Eyelid Surgery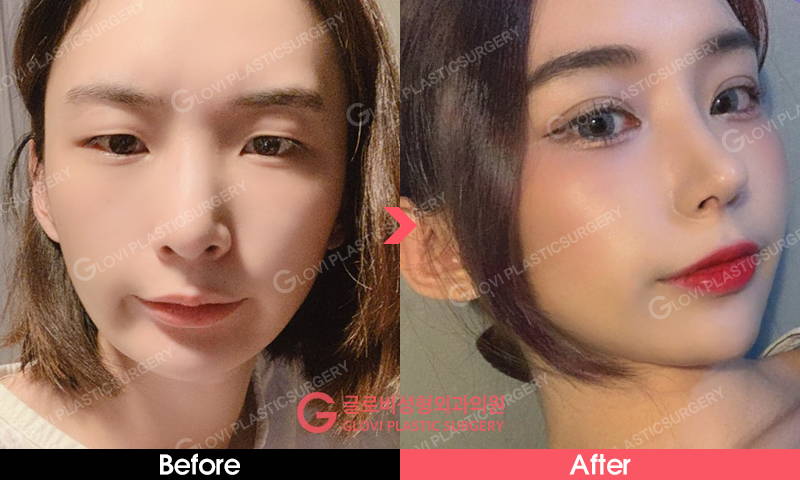 A 3mm-long nano incision and stitches removal 3 days after the surgery allow for a short recovery and fast return to daily activities. 3-point dynamic fixation provides strong adhesion, minimizing the risk of loosening. Even if the eyelids loosen, free correction is available for 3 years after the surgery! 3D Nano Double Eyelid Warranty Card will be issued to those who have undergone 3D Nano Double Eyelid surgery at Glovi Plastic Surgery.
A unique nose implant made only for me.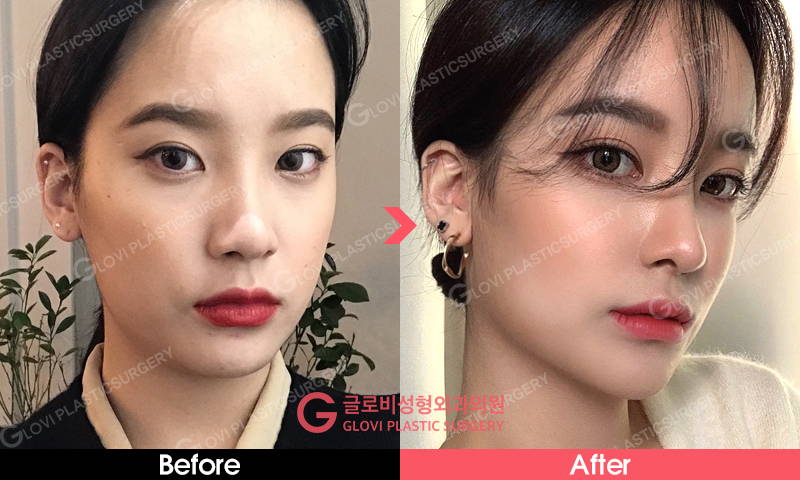 FIT ME premium implants made using a 1:1 customized design and 3D printing, minimize the occurrence of side effects such as implant protrusion, deviation, and shrinking. Get natural nose lines through advanced 3D simulation and 3D Fitting Rhinoplasty.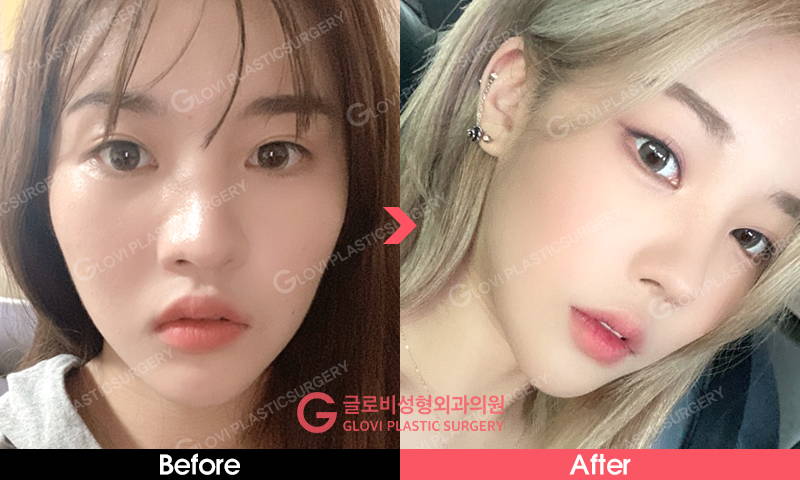 Nose hump, low nose bridge, short or flat nose, wide nasal tip, and other concerns! Get a beautiful look from any angle! Find the line that suits your face best with rhinoplasty that includes even aftercare!
Effect of face contouring!
---
Add volume to a flat forehead
Brighten up dull eyes
Fill up saggy cheeks
Fill in the deep nasolabial folds to make you look younger
Create a V-line for your chin!
Get a lively smile with natural face lines.
Get rid of excess fat while adding volume to your breasts!
Kill two birds with one stone by adding volume to your breasts and removing excess fat in the desired area at the same time! Safe surgery and natural results without implants for small or asymmetric breasts with insufficient breast volume!