MODNI KOREAN MEDICINE CLINIC
Facial Asymmetry Correction
Facial Asymmetry Correction
Harmonious Face Without a Surgery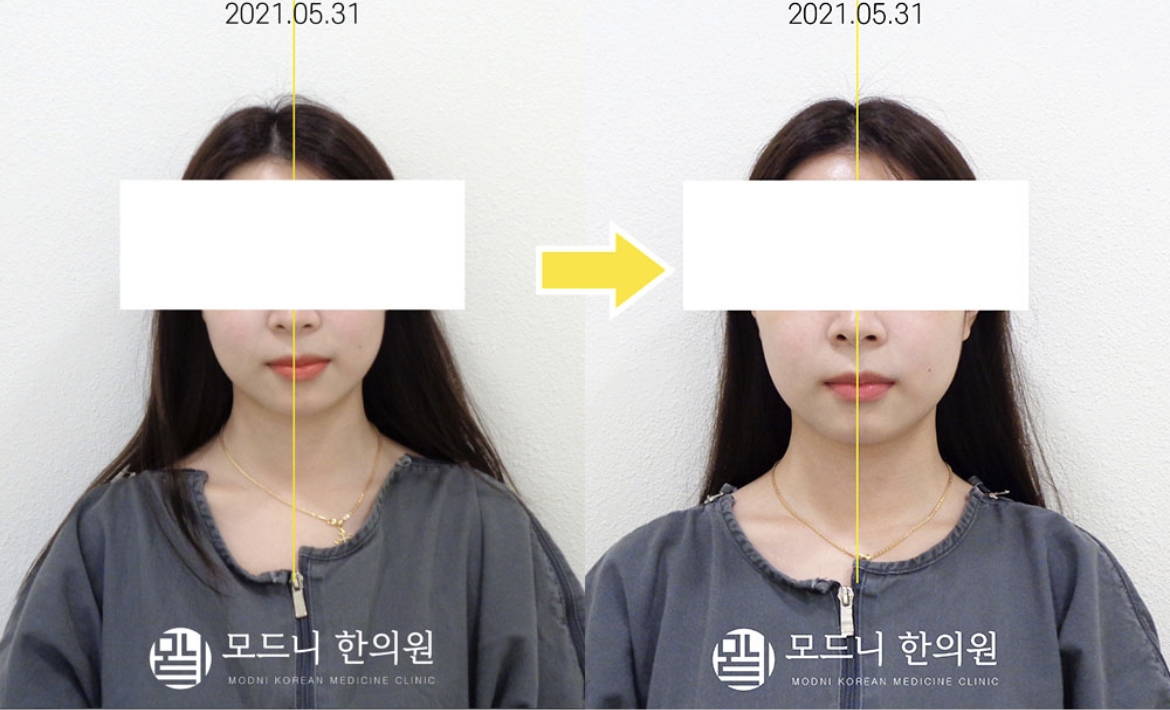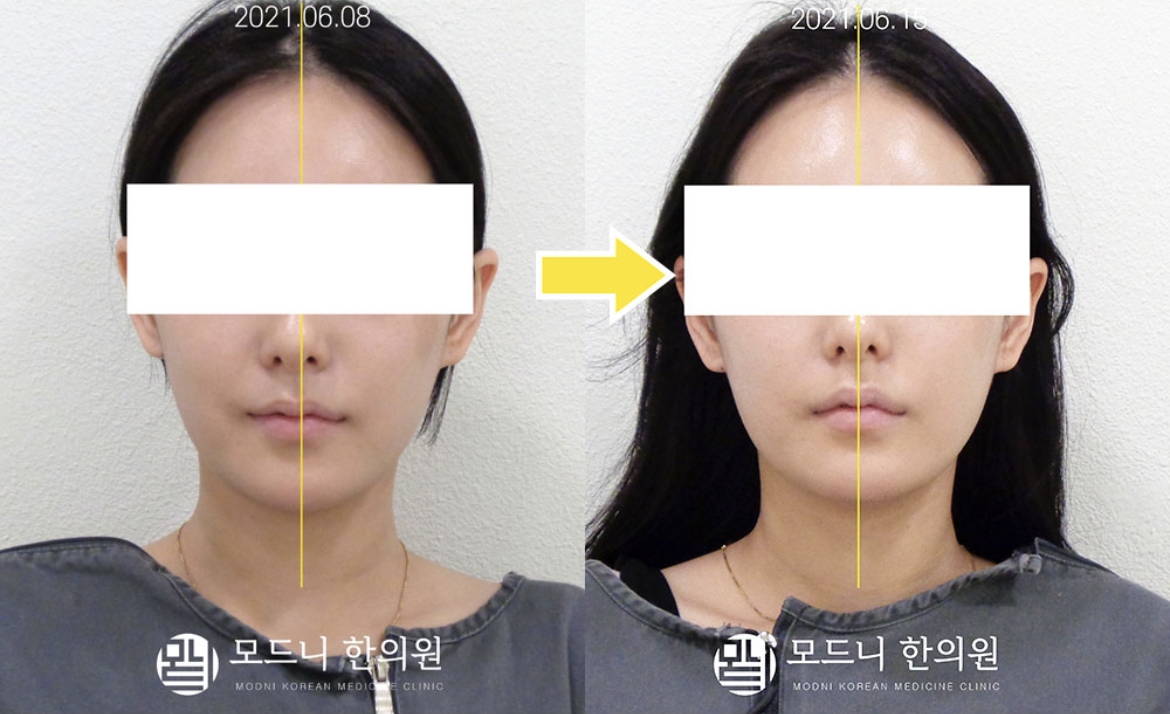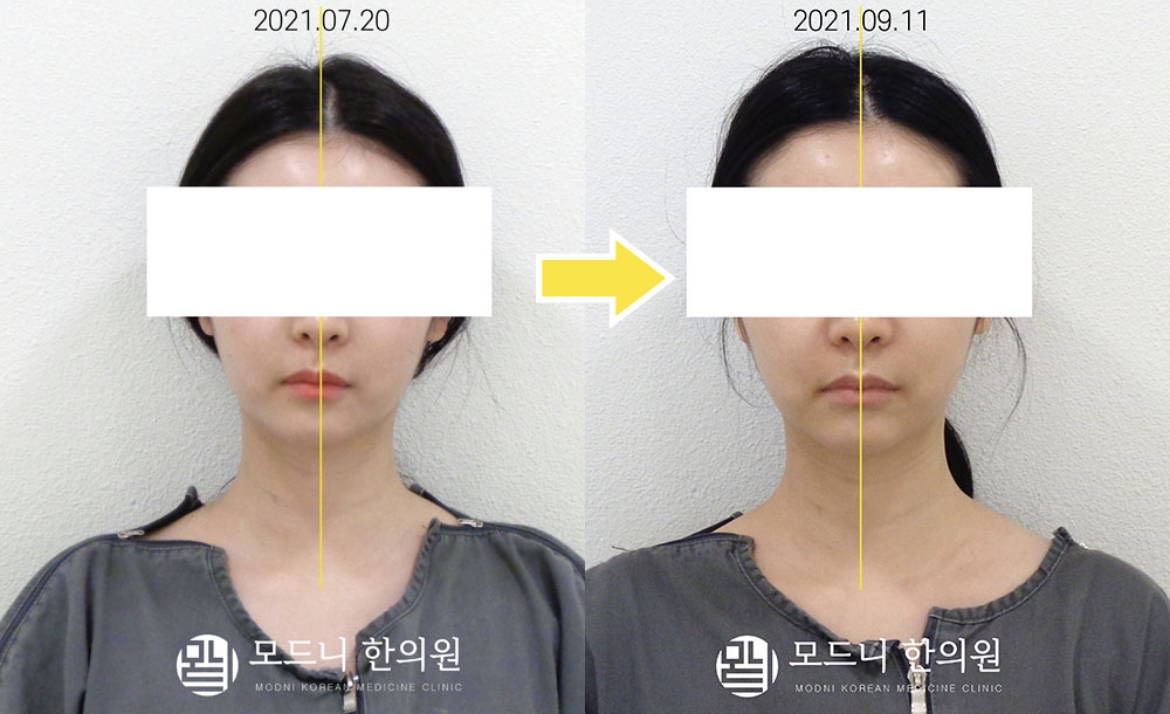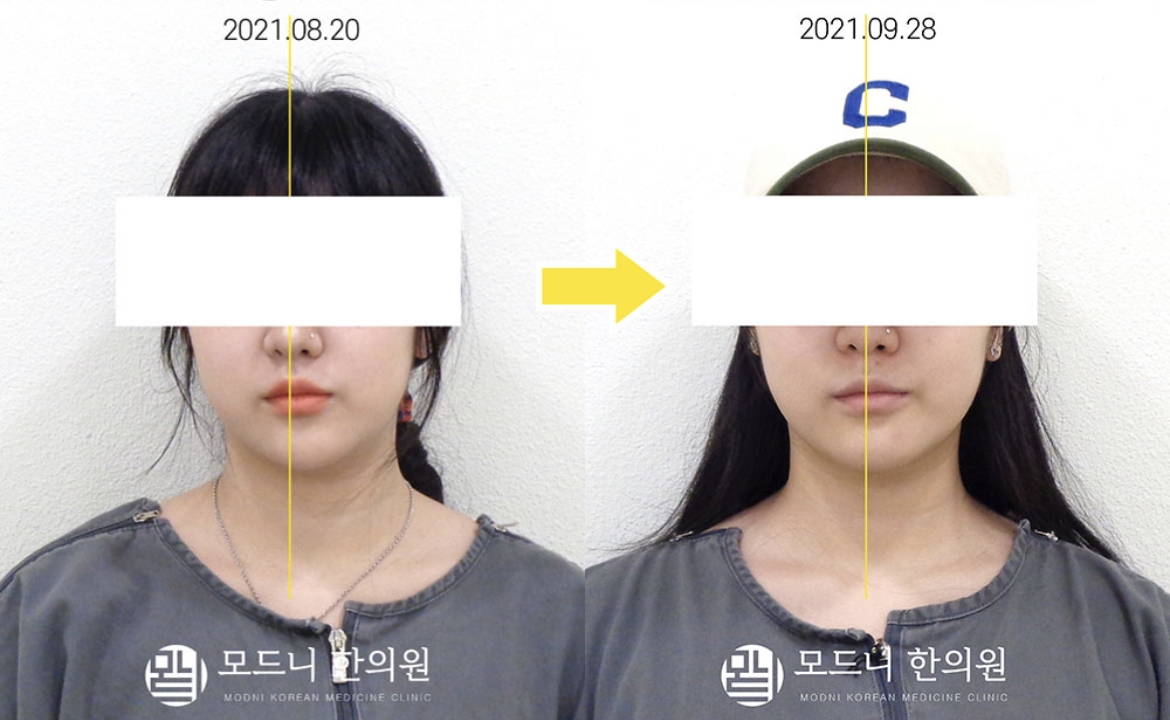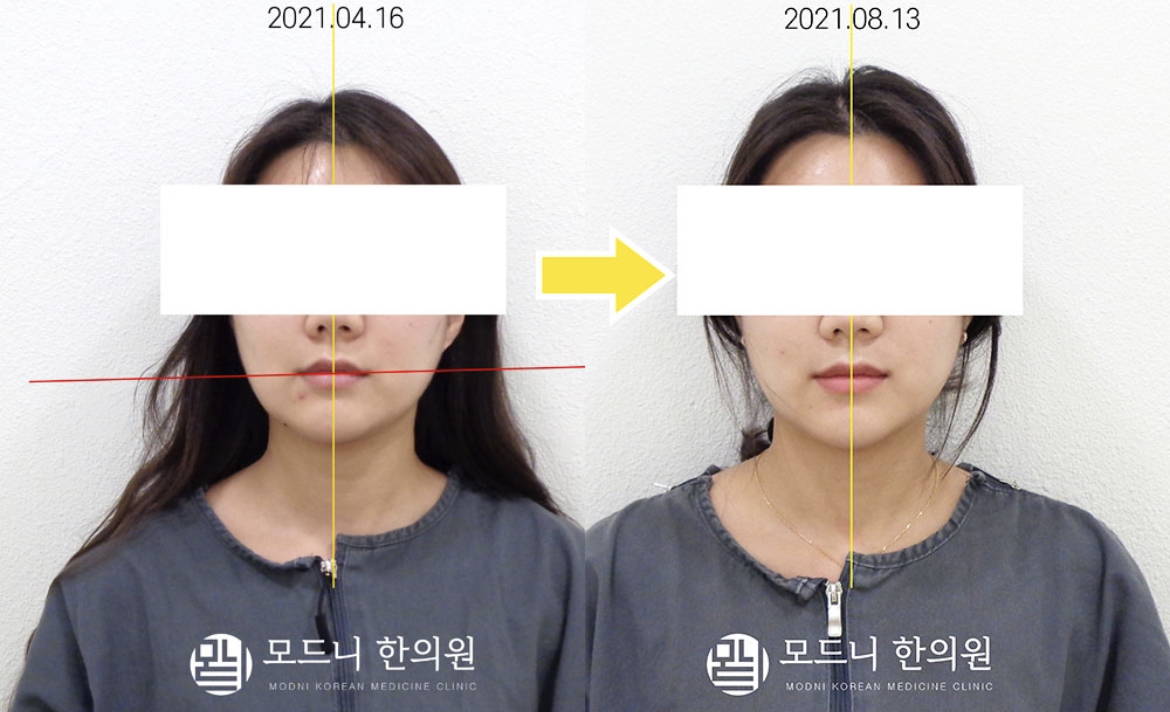 What is facial asymmetry correction?
It is a non-surgical treatment for facial distortion and overall facial asymmetry. It treats the underlying cause through manual correction and acupuncture, without the need for any osteotomy or surgery.
Daily life is possible right away, and swelling or bruising during the procedure can be managed with a separately prescribed medicine.
Why is facial asymmetry correction essential?
Facial asymmetry is needed to improve quality of life and systemic symptoms beyond simply aesthetic reasons.
When the face is distorted, the facial muscles are also twisted, and the distorted structures also compress numerous blood vessels and nerves that exist in the vicinity. This causes secondary diseases such as stiff shoulders, headache, dizziness, and poor sleep quality.
Patients with noticeable facial asymmetry

Those who want to correct facial asymmetry while performing daily life without osteotomy

Those who have undergone several asymmetrical procedures but have not been able to see any results

Those who are afraid of surgery
---
| | |
| --- | --- |
| | |
| | 10 sessions (Depends on treatment interval term) |
| | |
| | Acupuncture - Herbal acupuncture (injection treatment) - Facial acupuncture - Orthodontic treatment (per session) |
| | Semi-permanent for the corrected part |
| | |
| | Little bit of tingling and soreness |
---
This procedure is directly treated by Kyeong-Seok Oh, an oriental medicine doctor who has performed more than 1,000 asymmetry treatments per year. Restore the balance of your beautiful face and body with facial asymmetry correction!
---
Suggested Accompanying Treatment
Aesthetic Herbal Acupuncture
Price: 5 sessions: 100,000 KRW / 10 sessions: 180,000 KRW