Ppeum Myeongdong
Coolsculpting
Arms l Belly l Waist l Love Handles l Bra Line l Thighs l Calves

Coolsculpting is the only US FDA-approved cryolipolysis (fat reduction via freezing) brand. When a person loses weight, fat cells just become smaller in size and the total number of fat cells in the body does not decrease or increase. However, cryolipolysis actually destroys fat cells permanently and they do not form again even if you gain weight. This is why cryolipolysis is an excellent body contouring procedure for specific areas of stubborn fat.
---
| | |
| --- | --- |
| | |
| | |
| | |
| | Permanent, results show after 1~2 months |
| | Minor bruising, redness may occur |
| | Minor to Moderate, slight pinching or pulling sensation |
---
NEWEST APPLICATORS : COOL ADVANTAGE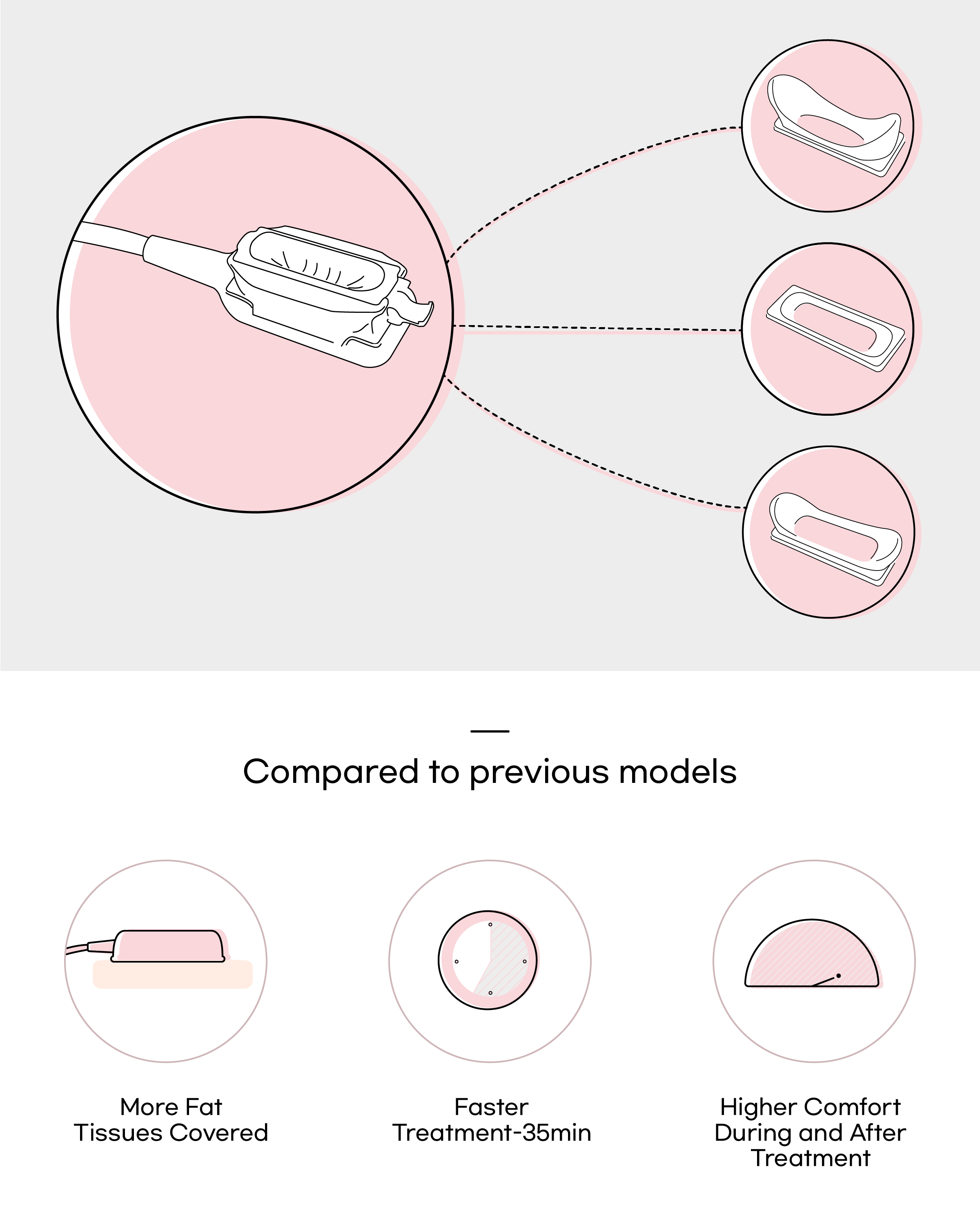 ---
○ Stubborn fat that doesn't easily go away even with weight loss
○ In need of a motivational boost during or before weigh loss regime
○ Happy with overall body figure but want slight contouring in specific area
---
"Coolsculpting is not the only fat freezing brand, but it is the most reliable. It was the first of it's kind and has the most treatment cases. But it is slightly more expensive than, say, the Korean brand Clatuu."
"Although fat cells are permanently destroyed with Coolsculpting, it doesn't mean that you will lose weight period. But for the specific area treated, you will tend to notice it doesn't get as fat as other areas even if you do gain weight."