Ppeum Myeongdong
[Limited Promotion] Damaged Skin Repair Package
VAT Included
The event is valid until the end of Sept 2021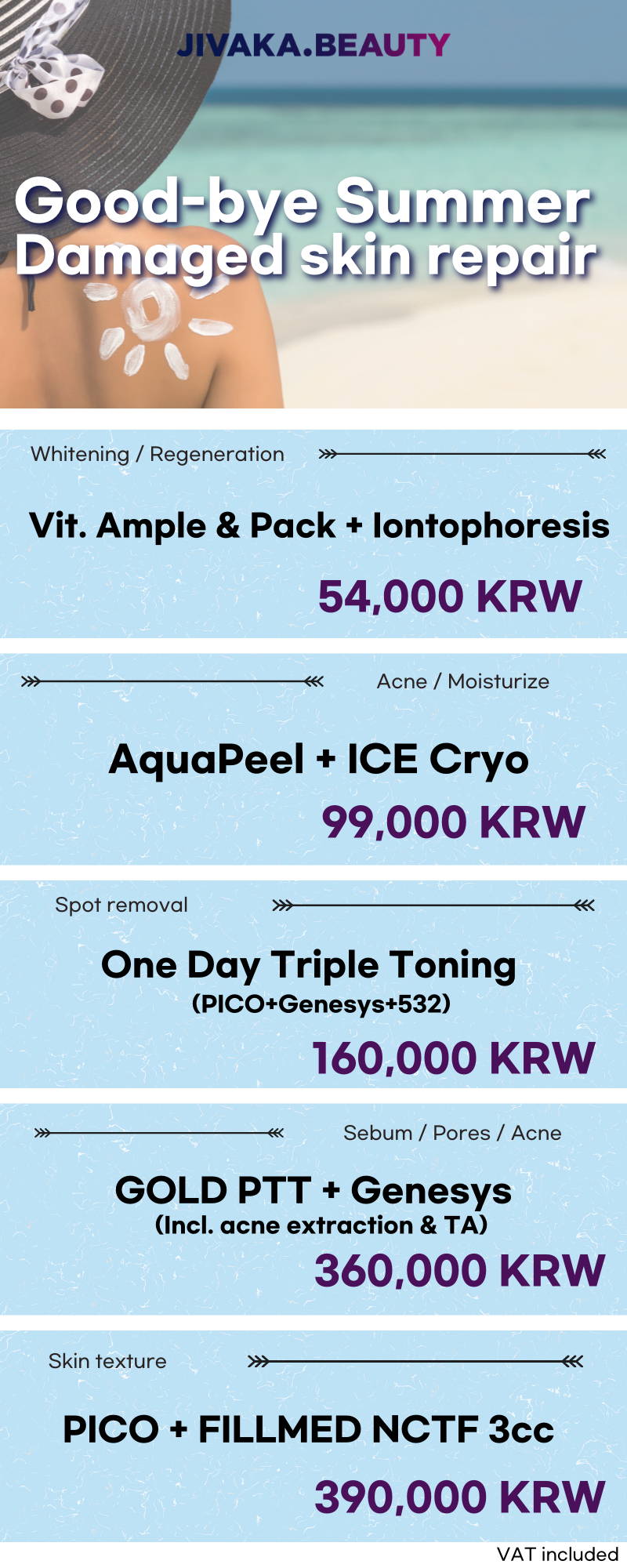 Say good-bye to your summer holidays and to your damaged skin!
Nicely tanned and look heathy. But did you know that your skin can be easily damaged from direct sunlights?
Tanned skin may look beautiful but your skin is ageing from the UV light and lack of moist.
Jivaka Beauty and Ppeum Clinic Myeongdong Branch offer you the newest and the best way to keep your skin young and fresh.
Good-bye Summer, Damaged Skin Repair Package is available right now.
Vitamin Ample + Vitamin Pack + Iontophoresis = 54,000 KRW
AquaPeel + ICE Cryo = 99,000 KRW
One Day Triple Toning (Pico Toning, Genesys Toning, 532 Laser) = 160,000 KRW
Gold PTT + Genesys Toning (with ance extraction and TA injection) = 360,000 KRW
Pico Toning + Fillmed NCTF 3cc = 390,000 KRW