MODNI KOREAN MEDICINE CLINIC
Korean Medicine Diet (Pills/Acupoint Injection)
Diet Pills l Fat Dissolving Acupuncture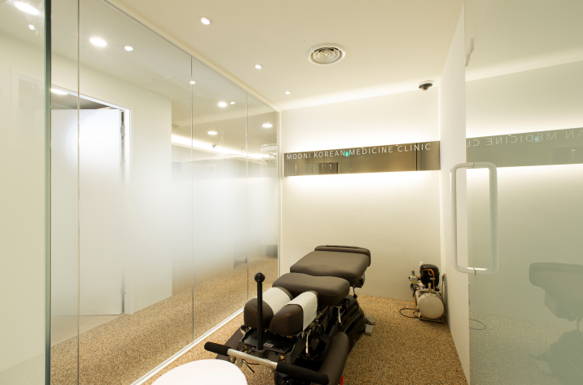 Korean Medicine Diet increases weight loss by analyzing each patient's constitution and cause of obesity and prescribing Korean medicine accordingly. It is effective through the use of diet herbal medicine, pills, or fat dissolving acupuncture.
Diet pills are made by hardening herbal medicines, grinding them like powder, and then lumping them together. Unlike a decoction (liquid type of herbal medicine), it can be taken comfortably in pill form.
Acupuncture is a traditional Korean medicine treatment that helps blood circulation and softens the body tissue. Fat Dissolving Acupuncture is performed on the abdomen, thighs, and forearms that do not lose weight easily.
We inform you of safe and healthy diet methods with the experience and know-how from treating more than 1,000 patients.

Analyzes accurate constitutional characteristics and stagnation of diet.

Maximizes the effectiveness by reducing appetite.

We propose a method of increasing the basal metabolism to promote body fat metabolism and increase the fat decomposition rate.
---
| | |
| --- | --- |
| | |
| | 220,000 ~ 240,000 KRW (Depending on each case) |
| | |
---
CUSTOMIZED DIET PLAN FOR YOU
○ First time here?
First time Dieter; 1 month diet pills prescription 220,000 KRW
○ Have you done a few diets?
Moderate Dieter: 1 month diet pills prescription 230,000 KRW
○ Tried everything but never had good results?
Serial Dieter; 1 month diet pills prescription 240,000 KRW
○ Diet Acupoint Injection (40,000 KRW per area)
○ Constipation pills for dieting period 20,000 KRW (for 10 days)
---
Dieting to starve or reduce meals can cause you to change your body to stock up on fat. Considering your health status and lifestyle, start an effective diet by suppressing excessive appetite and discharging waste products with customized decoction and acupoint injection.