3 Top Clinics for Nose Fillers in Seoul
Are you disappointed with the shape of your nose? Would you like to have a higher nose bridge or level out a bump? Regardless of the problem, many of us have things about the nose genetics gave us that we want to change. In today's world a higher and straighter nose bridge is considered to be a sign of sophistication and beauty. To achieve the desired nose shape, many people consider having a rhinoplasty. For those who don't want to have a full-blown surgical procedure, a nose lift using nose fillers is a good option. It is a good option as it is safe, quick, and produces natural results. It is so quick and effective that it has earned the nickname, the "15-minute nose job".  Suitable candidates for nose fillers include those with flat, relatively small, or hooked/curved noses. Korea is a great place to have this procedure done. Getting nose fillers in Seoul while visiting Korea is a common practice for K-beauty enthusiasts from all over the world.
How does it work?
Fillers are simply hyaluronic acid gels that are injected into the nose. When injected they are effective in plumping and achieving a better nose shape. These hyaluronic acid gels are very good at retaining moisture and common name brands include Restylane, Perlane, and Juvéderm. Hyaluronic acid is also a naturally produced by the body, so the chances of an allergic reaction are low. One of the greatest advantages of getting nose fillers is that the procedure is completely reversible. The results last only approximately 12 months and then nose will return to the pre-procedure shape. Also, since there are no incisions involved, the treatment results in no scarring. There is also no down time involved and you can go back to your normal routine immediately following the procedure. Direct sunlight and humid areas should also be avoided for some time post treatment.
Why Nose Fillers in Seoul?
Getting nose fillers is a common procedure in Korea. Doctors perform this procedure routinely on both Korean men and women. This abundance of practice has ensured that they are extremely proficient at what they do. You will not find better expertise anywhere. Another reason why Korea is the best place to get these injections is the price. In places like the US, the procedure usually costs approximately 1,000 dollars. In Korea however, the cost of a treatment is routinely less than 200 dollars.
Below are three clinics in Seoul renowned for their quality, service, and reliable results.
3 Top Clinics for Nose Fillers in Seoul
1. Bioface Clinic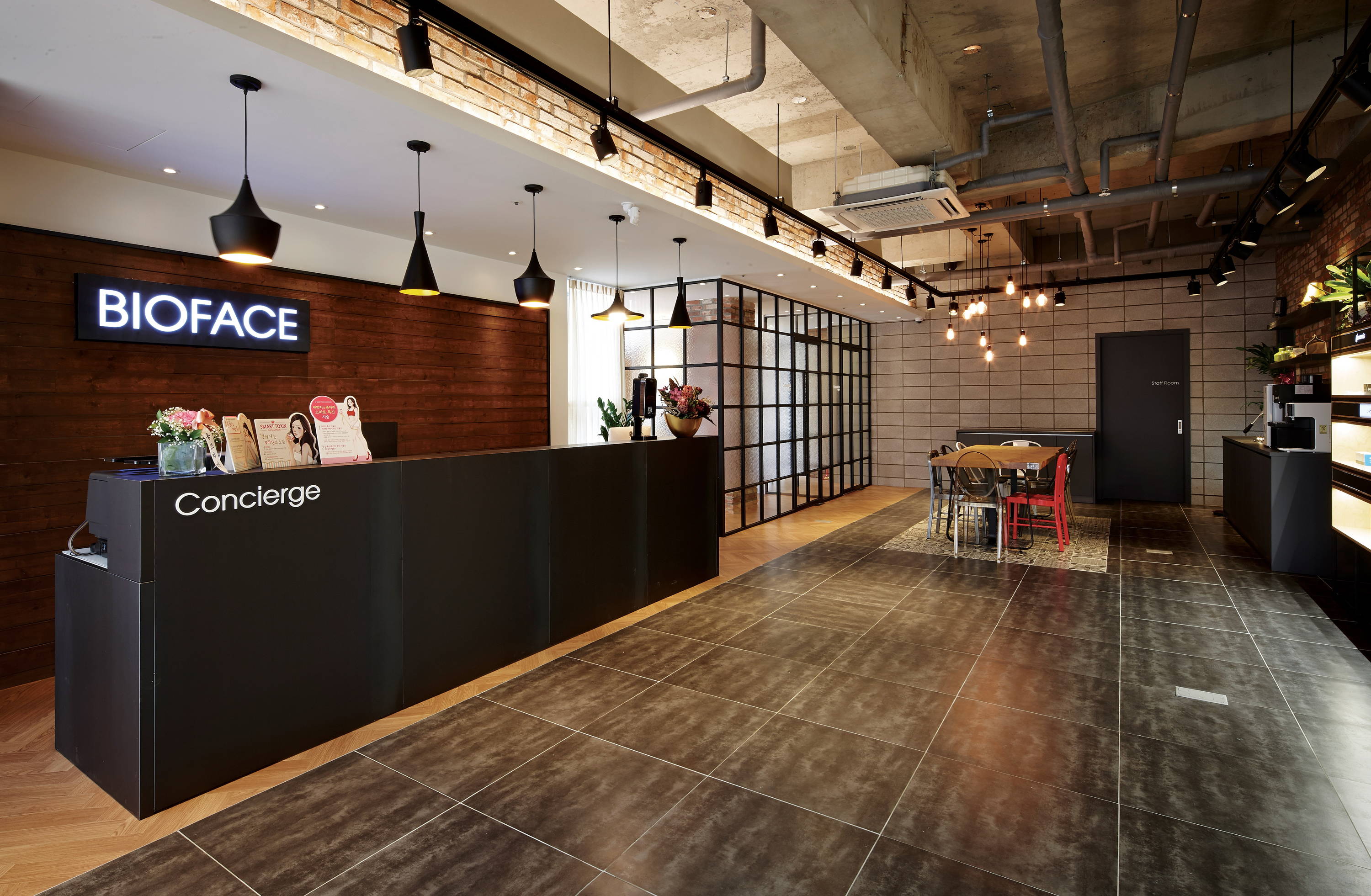 Equipped with up-to-date medical facilities, Bioface is a clinic with a chief doctor dedicated to his craft and strive for bringing out beauty in patients without resorting to the knife. After interviewing the doctor and staff, we strongly feel that they put safety of procedures above all else.
Location
The clinic is located outside of Sinsa station on the subway line 3. After going out of exit 8, take a left turn immediately to the smaller street, and then turn right at the intersection. The clinic is will be on the right shortly. It is not a huge clinic, mid-sized one occupying 3 floors. The plastic surgery clinic is on the 3rd-5th floor.
Why Bioface?
Experts in Non-Surgical Beauty Treatments
Bioface clinic won 1st place in KGMSA & Asia Medical Service Awards for fillers and botox. They have a range of  original premium recipes and treatments certified and approved (T.O.Fill, Liftox).
Most Advanced Equipments
Most of the equipments are the newest and most advanced equipments out there. Thermage FLX is the newest 4th generation Thermage machine, one of only 10 of the same in operation in Korea.
High Quality Service at Affordable Prices
Despite quality and expertise, they value patient experience which includes the cost factor. Patients do not overpay for the services and same value goes for the foreign patients!
Find Out More about Nose Filler Treatment at Bioface Clinic
2. Ppeum Clinic Myeongdong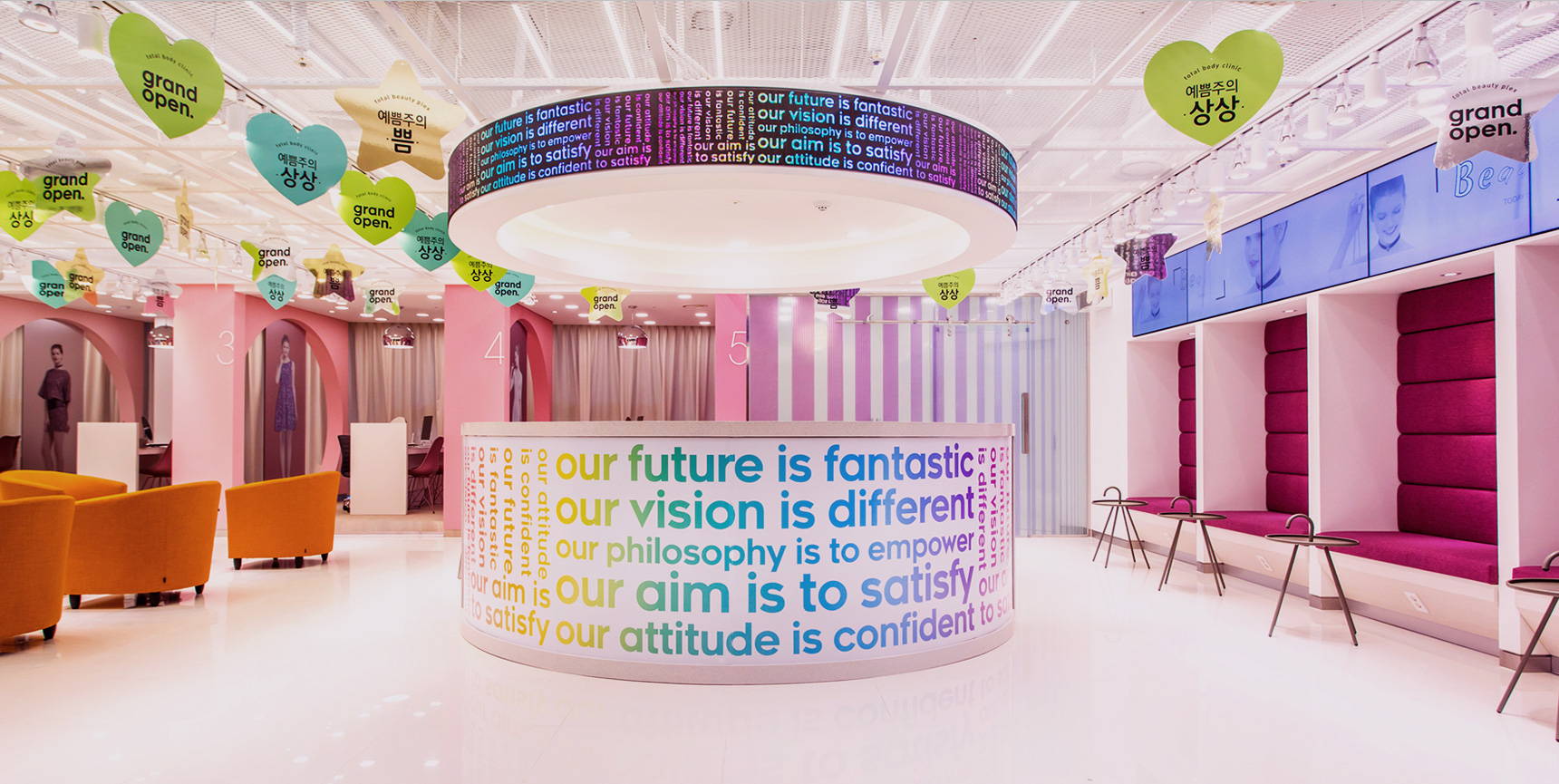 Ppeum Clinic Myeongdong boasts fabulous interior design, reasonable price for wide-range of treatments. It is open 7-days a week. If you want to share your K-beauty experience on Instagram, this should be your top choice.
Location
The clinic is located outside of Myeongdong station on the subway line 4. After going out of exit 8, turn left immediately. There is a small intersection with MCM flagship store. The clinic is located on the 6th floor of the building with "Korea Mart" on the 1st floor. It is one of the largest skincare clinic in Myeongdong area, occupying 3 floors - 6th to 8th.
Why Ppeum Myeongdong?
Medical team from Seoul National University
More than 10 medical team from Seoul National University are working on the research and treatment together in Ppeum network. Seoul National University is regarded as best university in South Korea.
Tourist friendly
Myeongdong is the prime location for tourists to Seoul. It is open 7-days a week, including Sunday. Ppeum Myeongdong is very few clinics in Seoul that are open on Sundays.
Easy communication
Ppeum Myeongdong is equipped with translators who speak English, Chinese and Japanese. You can easily communicate with the medical staffs at the clinic.
Find Out More about Nose Filler Treatment at Ppeum Clinic Myeongdong
3. Hushu Dermatology Clinic
Hushu Dermatology Clinic offers a huge variety of cosmetic procedures. They maintain hyaluronic acid filler advisory committee that has been recognized by the hyaluronic acid filler headquarter. They also use disposable cannula to minimize the chance of bruising or swelling.
Location
There are 2 locations. The clinic in Gangnam is located outside of Apgujeong Station on subway line 3. Simply go out of exit 3 and the clinic is on the third floor of the same building as Paris Baguette, the Gujeong Building. The other location is located outside of Cheonho station on subway line 8 or line 5. Simply go out of exit 4 and the clinic is 100 meters on the left on the third floor of the Seungbo Building. The waiting rooms are very nice, with warm lighting, and has a variety of tables, chairs, and couches. The feeling is almost that of a café instead of a medical clinic. The theme of subdued whites, browns, and greens extends from the reception desk through to the treatment rooms.
Why Hushu?
Hushu Dermatology Clinic is a larger sized clinic that employees 3 doctors at both clinics as well as a number of other staffs. All of the doctors have been trained in top universities in Korea. One was even the valedictorian of his class at Yonsei University School of Medicine. Many of the doctors are proficient in English as well as many nurses and office workers. They also offer services in Mandarin and other languages. The website is also very convenient for obtaining information, as it can be accessed in English as well.  Hushu Dermatology Clinic is almost always offering promotions or packages with which a patient can save a lot of money. It would behoove the patient to inquire whether any of the promotions or packages apply before getting treatment.
Prices - Nose Fillers in Seoul
Prices at the clinics for nose fillers in Seoul can vary as it depends on the type of filler that is used, and the amount needed. Some people need more filler than others to achieve their desired results. Some clinics offer prices that are significantly cheaper than the prices of the clinics listed above. The quality however cannot be guaranteed. Quality of the clinics listed above can be guaranteed. Additionally, the prices of the clinics (including the ones above) can vary. The variance can depend of the time of year, discount, or promotion that the clinic is currently running. Sometimes there can also be negotiation on the price especially if done in conjunction with another procedure. The prices above are the price estimates without any discounts, promotions, or negotiation.
Interested in receiving filler treatments in Korea? Check out our great filler and other non invasive treatments here!
Leave a comment